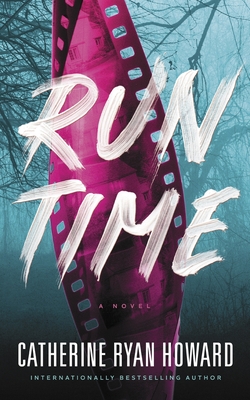 Run Time
By Catherine Ryan Howard Source
Purchased
Published by
Blackstone Publishing
on August 16, 2022
Rating:

Movie-making can be murder.

The project
Final Draft, a psychological horror. Promising Young Thing Steve Dade will direct.

The tagline
'Based on a terrifying true story. That hasn't happened - yet.'

The location
A cottage deep in a forest, miles from anywhere in the wintry wilds of West Cork.

The lead
Former soap-star Adele Rafferty has stepped in to replace the original actress at the very last minute. She can't help but hope that this will be her big break.

The problem
Something isn't quite right on the set of Final Draft.
Adele is about to discover that the real horror lies off the page...
I was so excited to read this book! The synopsis was right up my alley: a horror movie film set, a story-within-a-story, and a remote setting…I couldn't resist!
This was such a fun read. I couldn't put it down, and read it in one day. I was immediately sucked in, and had a lot of fun trying to figure out what was going on.
I loved the film script within the novel, and seeing the parallels between that and the events happening around Adele were so delightfully creepy. The story was suspenseful and fast-paced, and I thought the author cleverly anticipated all of my guesses and predictions and kept throwing me off.
This was not a horror story, despite the setting, but was a pretty effective suspenseful thriller. I know I have a couple of other books by Catherine Ryan Howard, and now I've got to read them!