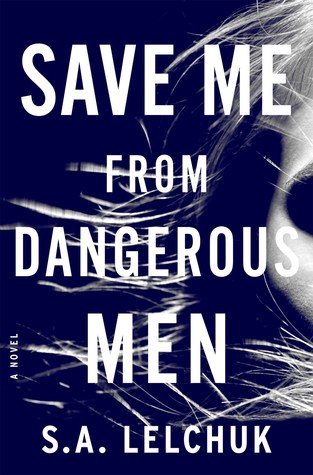 Save Me From Dangerous Men
By S.A. Lelchuk Series:
Nikki Griffin #1
Source
Purchased
Published by
Flatiron Books
on March 19, 2019
Rating:

Nikki Griffin isn't your typical private investigator. In her office above her bookstore's shelves and stacks, where she luxuriates in books and the comfort they provide, she also tracks certain men. Dangerous men. Men who have hurt the women they claim to love. And Nikki likes to teach those men a lesson, to teach them what it feels like to be hurt and helpless, so she can be sure that their victims are safe from them forever.

When a regular PI job tailing Karen, a tech company's disgruntled employee who might be selling secrets, turns ugly and Karen's life is threatened, Nikki has to break cover and intervene. Karen tells Nikki that there are people after her. Dangerous men. She says she'll tell Nikki what's really going on. But then something goes wrong, and suddenly Nikki is no longer just solving a case—she's trying hard to stay alive.

Part Lisbeth Salander, part Jack Reacher, part Jessica Jones, Nikki Griffin is a kickass character who readers will root for as she seeks to right the world's wrongs. S.A. Lelchuk's Save Me From Dangerous Men marks the beginning of a gripping new series and the launch of a fabulous new character.
I was drawn to this book because of that title, and I do love a good thriller.
As I started reading, I got a Jessica Jones vibe, which I liked. And she owns a bookstore! Things were off to a pretty great start, and I did love the book chat sprinkled throughout.
Somewhere along the way, though, I realized the book wasn't totally working for me. I thought the mystery was just okay, and the story sort of dragged for me in the middle. I think I really liked the characters, but not so much the story they were in.
So overall, this one was fine. Good but not great, and I really wanted to love it so maybe my expectations were just too high. But Nikki was such an intriguing character, and the action scenes were exciting, so I will be checking out book two when it's out in the world.