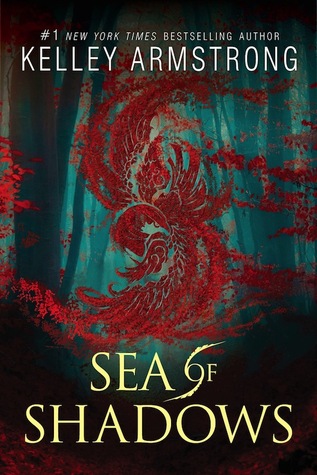 Sea of Shadows
By Kelley Armstrong Series:
Age of Legends #1
Source
Received from the publisher
Published by
Harper Collins
on April 8, 2014
Received from the publisher in exchange for an honest review. This does not affect my opinion of the book or the content of my review.
Rating:

Summary and cover image from Goodreads:

In the Forest of the Dead, where the empire's worst criminals are exiled, twin sisters Moria and Ashyn are charged with a dangerous task. For they are the Keeper and the Seeker, and each year they must quiet the enraged souls of the damned.

Only this year, the souls will not be quieted.

Ambushed and separated by an ancient evil, the sisters' journey to find each other sends them far from the only home they've ever known. Accompanied by a stubborn imperial guard and a dashing condemned thief, the girls cross a once-empty wasteland, now filled with reawakened monsters of legend, as they travel to warn the emperor. But a terrible secret awaits them at court—one that will alter the balance of their world forever.
It took me a while to get into it, but I ended up really liking this book. From the beginning, I appreciated the contrast between the two sisters: Moria was more outgoing and brash than Ashyn, but they were a good balance for each other. The book was also kind of creepy in the beginning, with the Forest of the Dead. I really liked that part!
Following an attack on their village, Moria and Ashyn are separated and have to set out to find each other and seek help from a nearby village. Moria is accompanied by Gavril, a warrior from their village, and Ashyn winds up traveling with a mysterious, possibly dangerous exile.
I loved the tension between Moria and Gavril. There was definitely something between them! There was animosity but a developing sense of respect as well.
After Moria and Ashyn left the village, despite some exciting action scenes, the story slowed down for a while before picking back up. The pacing overall was off for me, but the characters were interesting, and I loved the hint of romance. In the end, the book left me wanting to read more and I'm looking forward to the sequel.