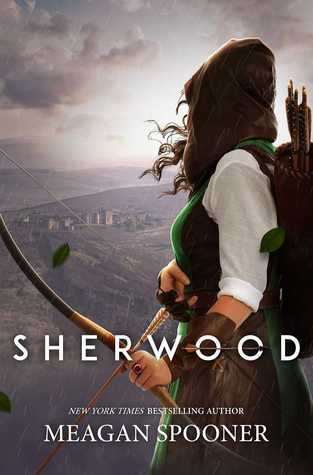 Sherwood
By Meagan Spooner Source
Received from the publisher
Published by
HarperTeen
on March 19, 2019
Received from the publisher in exchange for an honest review. This does not affect my opinion of the book or the content of my review.
Rating:

Robin of Locksley is dead.

Maid Marian doesn't know how she'll go on, but the people of Locksley town, persecuted by the Sheriff of Nottingham, need a protector. And the dreadful Guy of Gisborne, the Sheriff's right hand, wishes to step into Robin's shoes as Lord of Locksley and Marian's fiancé.

Who is there to stop them?

Marian never meant to tread in Robin's footsteps—never intended to stand as a beacon of hope to those awaiting his triumphant return. But with a sweep of his green cloak and the flash of her sword, Marian makes the choice to become her own hero: Robin Hood.
I loved the premise of this book, and I don't think I've read any Robin Hood re-imaginings or retellings. So this one was definitely an intriguing book.
I liked a lot of things about this book, including the setting, the writing, and Marian's bravery and determination.
I really didn't care for the romance though, and as the story went on I really disliked that aspect and had a hard time enjoying the rest of the book taking place around that element.
I think this is a book that, overall, I enjoyed more than I thought I would. It's sort of grown on me more since I finished it, because I keep thinking about it after I've read it and didn't really expect to. This one crept up on me and other than my dislike for the romance, I did enjoy this one.