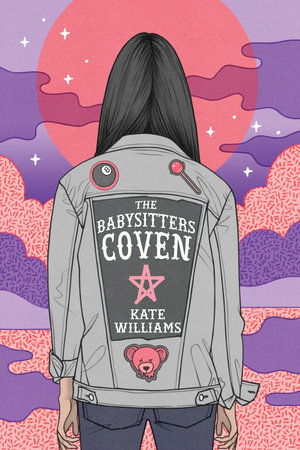 The Babysitters Coven
By Kate Williams Series:
The Babysitters Coven #1
Source
Library
Published by
Delacorte Press
on September 17, 2019
Rating:

Seventeen-year-old Esme Pearl has a babysitters club. She knows it's kinda lame, but what else is she supposed to do? Get a job? Gross. Besides, Esme likes babysitting, and she's good at it.

And lately Esme needs all the cash she can get, because it seems like destruction follows her wherever she goes. Let's just say she owes some people a new tree.

Enter Cassandra Heaven. She's Instagram-model hot, dresses like she found her clothes in a dumpster, and has a rebellious streak as gnarly as the cafeteria food. So why is Cassandra willing to do anything, even take on a potty-training two-year-old, to join Esme's babysitters club?

The answer lies in a mysterious note Cassandra's mother left her: "Find the babysitters. Love, Mom."

Turns out, Esme and Cassandra have more in common than they think, and they're about to discover what being a babysitter really means: a heroic lineage of superpowers, magic rituals, and saving the innocent from seriously terrifying evil. And all before the parents get home.
I was so excited to read this book because it seemed to combine two of my favourite things: The Baby-sitters Club and Buffy the Vampire Slayer.
Unfortunately I didn't enjoy this book nearly as much as I'd hoped I would. There was some potential for a really interesting, exciting story, but it felt like it took way too long to get there. I kept waiting for something to happen, and when it finally did, the book was pretty much over.
I think there's enough that grabbed my attention to keep me sort of interested in checking out the sequel when it comes out, but I do wish I'd enjoyed this book more.