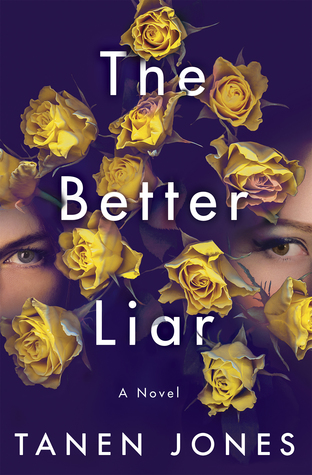 The Better Liar
By Tanen Jones Source
Purchased
Published by
Ballantine
on January 14, 2020
Rating:

Robin Voigt is dead. If Leslie had arrived at her sister's cramped Las Vegas apartment just hours earlier, this would have been their first reunion in a decade. In the years since Robin ran away from home as a teenager, Leslie has stayed in New Mexico, taking care of their dying father even as she began building a family of her own. But when their father passed away, Leslie received a rude awakening: She and Robin would receive the inheritance he left them together—or not at all. Now her half of the money may be beyond her grasp. And unbeknownst to anyone, even her husband, Leslie needs it desperately.

When she meets a charismatic young woman who bears an uncanny resemblance to Robin—and has every reason to leave her past behind—the two make a reckless bargain: Mary will impersonate Robin for a week in exchange for Robin's half of the cash. But neither realizes how high the stakes will become when Mary takes a dead woman's name. Even as Mary begins to suspect Leslie is hiding something, and Leslie realizes the stranger living in her house, babysitting her newborn son, and charming her husband has secrets of her own, Robin's wild, troubled legacy threatens to eclipse them both.

An electric, twisted portrait of sisterhood and the ties that bind, The Better Liar is a stunning debut with a heart-stopping, twist-after-twist finale that will beg the question: How far would you go to get what's yours?
This was a really buzzy release that I was excited to read, and I just knew once I started reading it that I wouldn't want to put it down.
This was a book that kept surprising me, and I really enjoyed it. I think readers who like a certain kind of thriller (I'm putting keywords in the spoiler tag) will really enjoy this one. View Spoiler » I think this is a good one for fans of twists, unreliable narrators, complex sibling/family dynamics, and psychological thrillers. « Hide Spoiler
I believe this is a debut, and I was really impressed by it! I'll be keeping my eye out for more from Tanen Jones!