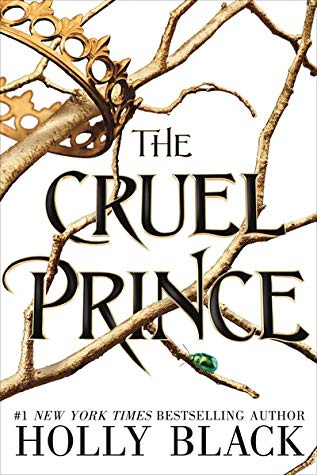 The Cruel Prince
By Holly Black Series:
The Folk of the Air #1
Source
Library
Published by
Little
,
Brown Books for Young Readers
on January 2, 2018
Rating:

Jude was seven when her parents were murdered and she and her two sisters were stolen away to live in the treacherous High Court of Faerie. Ten years later, Jude wants nothing more than to belong there, despite her mortality. But many of the fey despise humans. Especially Prince Cardan, the youngest and wickedest son of the High King.

To win a place at the Court, she must defy him–and face the consequences.

As Jude becomes more deeply embroiled in palace intrigues and deceptions, she discovers her own capacity for trickery and bloodshed. But as betrayal threatens to drown the Courts of Faerie in violence, Jude will need to risk her life in a dangerous alliance to save her sisters, and Faerie itself.
This was a pick for book club that I didn't actually get around to reading in time. But so many of my book club friends loved it that I knew I would have to read this one!
I'm normally not all that into reading about fairies or the fae or whatever the correct expression is. It's just one of those things that doesn't grab my bookish attention.
I was pleasantly surprised, then, that I enjoyed this book as much as I did. The characters and story were darker and more complex than I'd expected, and as soon as I finished reading, I put a hold on book two at my library. Recommended!