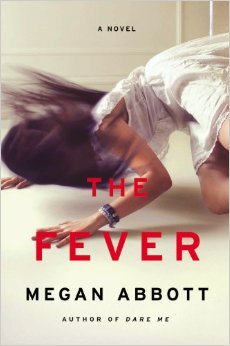 The Fever
By Megan Abbott Source
Purchased
on June 17, 2014
Rating:

In this impossible-to-put-down "panic attack of a novel," a small-town high school becomes the breeding ground for a mysterious illness.

Deenie Nash is a diligent student with a close-knit family; her brother Eli is a hockey star, and her father is a popular teacher. But when Deenie's best friend is struck by a terrifying, unexplained seizure in class, the Nashes' seeming stability dissolves into chaos. As rumors of a hazardous outbreak spread through school, and hysteria and contagion swell, a series of tightly held secrets emerges, threatening to unravel friendships, families, and the town's fragile sense of security.

The Fever is a chilling story about guilt, lies, and the lethal power of desire.
I've owned this book for years, and finally read it as part of a reading challenge I've set up for myself on Storygraph, to read 22 books off my shelf in 2022.
I'm glad I finally read this! It was not my favourite Megan Abbott book (that would be Give Me Your Hand), but it was good. The story was intriguing, but it didn't consistently hold my interest, and it felt too slow for me.
I lacked any emotional connection to the characters, so while I liked the story, I didn't feel invested in its outcome.