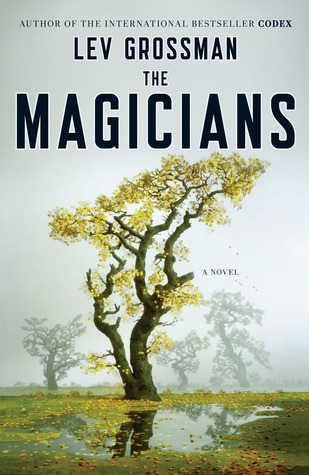 The Magicians
By Lev Grossman Series:
The Magicians #1
Source
Purchased
Published by
Viking
on August 11, 2009
Rating:

Cover image and summary from Goodreads:

Like everyone else, precocious high school senior Quentin Coldwater assumes that magic isn't real, until he finds himself admitted to a very secretive and exclusive college of magic in upstate New York. There he indulges in joys of college-friendship, love, sex, and booze- and receives a rigorous education in modern sorcery. But magic doesn't bring the happiness and adventure Quentin thought it would. After graduation, he and his friends stumble upon a secret that sets them on a remarkable journey that may just fulfill Quentin's yearning. But their journey turns out to be darker and more dangerous than they'd imagined.
I've been wanting to read this series for quite some time, but it was SyFy's upcoming television adaptation that pushed me to read this book recently. I really want to check out that series, but not without reading the books first.
I loved the premise and had a very difficult time putting the book down – I just wanted to keep reading! But I can't say that I loved this book, nor did I get too invested in the characters.
I think my favourite thing about this story was the way magic worked. Learning it was difficult and took work. It wasn't just waving a wand and saying a couple of words. The world of Brakebills and magic was fascinating.
I'm definitely going to be reading book two!