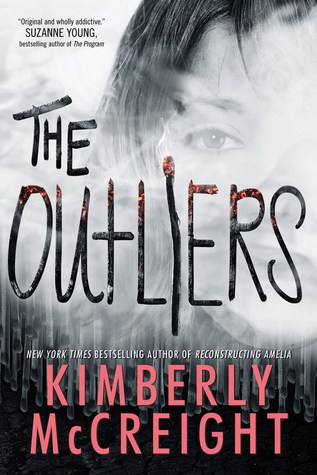 The Outliers
By Kimberly McCreight Series:
The Outliers #1
Source
Received from the publisher via Edelweiss
Published by
Harper Collins
on May 3, 2016
Received from the publisher via Edelweiss in exchange for an honest review. This does not affect my opinion of the book or the content of my review.
Rating:

Cover image and summary from Goodreads:

It all starts with a text: Please, Wylie, I need your help.

Wylie hasn't heard from Cassie in over a week, not since their last fight. But that doesn't matter. Cassie's in trouble, so Wylie decides to do what she has done so many times before: save her best friend from herself.

This time it's different, though. Instead of telling Wylie where she is, Cassie sends cryptic clues. And instead of having Wylie come by herself, Jasper shows up saying Cassie sent him to help. Trusting the guy who sent Cassie off the rails doesn't feel right, but Wylie has no choice: she has to ignore her gut instinct and go with him.

But figuring out where Cassie is goes from difficult to dangerous, fast. As Wylie and Jasper head farther and farther north into the dense woods of Maine, Wylie struggles to control her growing sense that something is really wrong. What isn't Cassie telling them? And could finding her be only the beginning?
I went into this book expecting a fast-paced mystery about a girl looking for her maybe-missing best friend. And at first, that's what it was. The story was definitely fast-paced and I read the entire book in a day.
I was really interested in the characters and where the story was going, but as things progressed and more information about Cassie's whereabouts was revealed, I began to lose interest.
The explanation for what was going on fell flat for me, and although I enjoyed the first half of the book, I don't know that I liked the whole thing enough to want to continue on with the next book in the series. Overall, I think this one just wasn't for me.