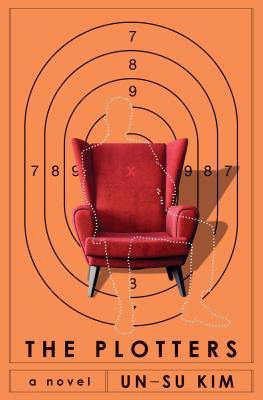 The Plotters
By Un-su Kim Source
Purchased
Published by
Random House Canada
on January 29, 2019
Rating:

Reseng is an assassin, and behind every assassination, there is an anonymous mastermind--a plotter--working in the shadows. Raised by a philosophical and cantankerous killer named Old Raccoon in his crime headquarters, The Library, Reseng has always been surrounded by plots--and by books that no one ever reads. But, when Reseng steps out of line on a job, he risks his future. And when he uncovers an extraordinary plot being cooked up by an eccentric trio of young women--a convenience store clerk, her wheelchair-bound sister, and a cross-eyed obsessive knitter--he will have to decide whether he will be used as a pawn, or if he can take control of the game.
I heard about this book a lot over the past few months, and I was really looking forward to reading it. I initially borrowed it from the library, but I was in a little reading slump and returned my library books unread when they were due. So I ended up buying this for my Kobo, because I knew that I wanted to read it eventually.
This was such an interesting book! I wasn't really sure what it was about, and it was one of those stories where I felt like there was a main plot but the story meandered and I liked it. I was happy to follow along and see where things would go. There were chapters made up of asides and memories, and I liked he way it showed me more about Reseng and other characters.
This was a dark, at times funny, gritty story and as I read on, I didn't want to stop reading. I really really liked this book.