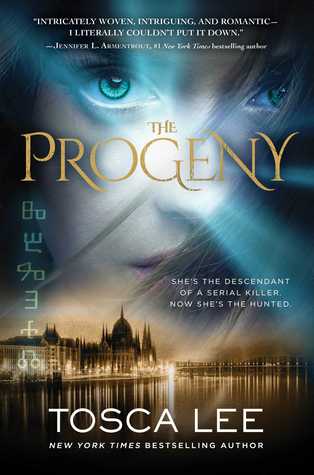 The Progeny
By Tosca Lee Series:
Descendants of the House of Bathory #1
Source
Purchased
Published by
Howard Books
on May 24, 2016
Rating:

Emily Jacobs is the descendant of a serial killer. Now, she's become the hunted.

She's on a quest that will take her to the secret underground of Europe and the inner circles of three ancient orders—one determined to kill her, one devoted to keeping her alive, and one she must ultimately save.

Filled with adrenaline, romance, and reversals, The Progeny is the present-day saga of a 400-year-old war between the uncanny descendants of "Blood Countess" Elizabeth Bathory, the most prolific female serial killer of all time, and a secret society dedicated to erasing every one of her descendants. A story about the search for self filled with centuries-old intrigues against the backdrop of atrocity and hope.
This started off as a really quick, exciting read that had me wanting to learn more, but as I read on, my interest waned. I struggled though because while I was sympathetic to the 'progeny' of Elizabeth Bathory who were being hunted and killed, I also I was also sympathetic to the long-ago victims of Bathory, whose ancestors (Scions) were hunting the progeny down…and then of course got caught up in wondering why the Scions would go to such lengths for this kind of revenge, and killing Bathory's descendants was no better than Bathory killing the Scion's ancestors, and this was all just a lot of murder and revenge but not as interesting as I thought it would be. And then the whole underground 'Court' and the progeny abilities got to be too much for me on top of all of that.
So I didn't love this book, but it ended on such a cliffhanger that I know I will eventually read book two to see what happens next.