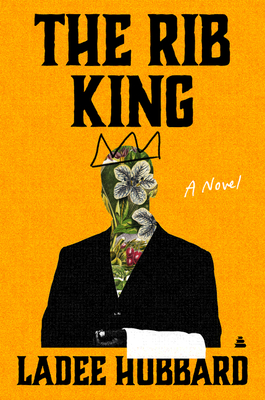 The Rib King
By Ladee Hubbard Source
Purchased
Published by
Amistad
on January 19, 2021
Rating:

Upstairs, Downstairs meets Parasite: The acclaimed author of The Talented Ribkins deconstructs painful African American stereotypes and offers a fresh and searing critique on race, class, privilege, ambition, exploitation, and the seeds of rage in America in this intricately woven and masterfully executed historical novel, set in the early twentieth century that centers around the black servants of a down-on-its heels upper-class white family.

For fifteen years August Sitwell has worked for the Barclays, a well-to-do white family who plucked him from an orphan asylum and gave him a job. The groundskeeper is part of the household's all-black staff, along with "Miss Mamie," the talented cook, pretty new maid Jennie Williams, and three young kitchen apprentices—the latest orphan boys Mr. Barclay has taken in to "civilize" boys like August.

But the Barclays fortunes have fallen, and their money is almost gone. When a prospective business associate proposes selling Miss Mamie's delicious rib sauce to local markets under the brand name "The Rib King"—using a caricature of a wildly grinning August wearing a jewel-encrusted crown on the label—Mr. Barclay, desperate for cash, agrees. Yet neither Miss Mamie nor August will see a dime. Humiliated, August grows increasingly distraught, his anger building to a rage that explodes in shocking tragedy.

Elegantly written and exhaustively researched, The Rib King is an unsparing examination of America's fascination with black iconography and exploitation that redefines African American stereotypes in literature. In this powerful, disturbing, and timely novel, Ladee Hubbard reveals who people actually are, and most importantly, who and what they are not.
I heard some great things about this book before its release so I was intrigued, but the reference to Parasite (a movie that I love) in the synopsis is what made me decide I had to buy a copy and read it as soon as I could!
This book was told in two parts. I was fully absorbed in the first part, and couldn't stop thinking about it when I wasn't reading it, especially when I reached the end of that section. It was very Upstairs Downstairs/Downton Abbey-esque, and I felt like there was so much to take in.
The second part of the book, while faster-paced, captivated me less than the first part. But I loved seeing how everything came together in the end, and while I agree with some comments I've seen saying that the pacing in the second half is super fast compared to the first half of the book, I generally liked that (although I struggled with what I thought was an abrupt ending). The story was building up to something and the way the story kept moving so quickly added tension the hectic, frantic scene the characters found themselves in by the end.
As with the movie Parasite, I feel like there is so much to pick up on that I probably missed the first time around, and this is likely a book that I will reread and get more out of a second time through, but it weaves matters of race, exploitation, class, and gender into a tense story in a historical setting, in a way that made me think about how significant they still are today.
I am fairly confident that this will be on the list of my favourite 2021 reads. Highly recommended!