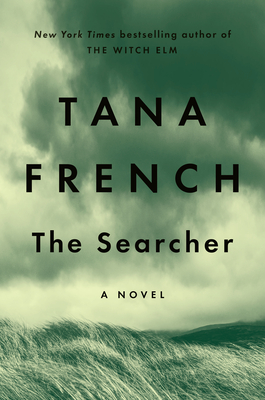 The Searcher
By Tana French Source
Purchased
Published by
Viking
on October 6, 2020
Rating:

Retired detective Cal Hooper moves to a remote village in rural Ireland. His plans are to fix up the dilapidated cottage he's bought, to walk the mountains, to put his old police instincts to bed forever.

Then a local boy appeals to him for help. His brother is missing, and no one in the village, least of all the police, seems to care. And once again, Cal feels that restless itch.

Something is wrong in this community, and he must find out what, even if it brings trouble to his door.
I love Tana French's books! As soon as I heard that she had a book coming out this year, I pre-ordered. I was so excited to read this one. I quite liked her last book, which was not part of her (hopefully ongoing) Dublin Murder Squad series, and so this being another standalone story intrigued me.
The Searcher is a slow burn of a story, taking its time introducing the reader to the landscape and the characters. Even though I wasn't sure where things were leading, I found this compulsively readable. From the first page, I felt a comfort of being wrapped up in Tana French's words, and enjoyed spending my weekend reading this.
Along the winding way to the story's tense finale, I felt Cal's status as an outsider in the village, and his inability to just leave things be, now that he was no longer a cop. I felt less and less sure of who Cal should trust and what, if anything, had happened.
I will read anything by Tana French, and while my favourites of her books are from the Dublin Murder Squad series, this was pretty fantastic.