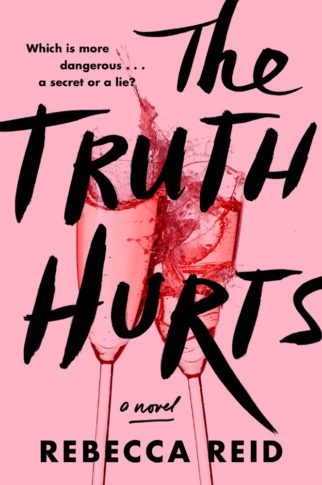 The Truth Hurts
By Rebecca Reid Source
Received from the publisher
Published by
Harper Perennial
on July 28, 2020
Received from the publisher in exchange for an honest review. This does not affect my opinion of the book or the content of my review.
Rating:

Is her husband hiding something?

Caught up in a whirlwind romance that starts in sunny Ibiza and leads to the cool corridors of a luxurious English country estate, Poppy barely has time to catch her breath, let alone seriously question if all this is too good to be true. Drew is enamored, devoted, and, okay, a little mysterious—but that's part of the thrill. What's the harm in letting his past remain private?

Maybe he's not the only one…

Fortunately, Drew never seems to wonder why his young wife has so readily agreed to their unusual pact to live only in the here and now and not probe their personal histories. Perhaps he assumes, as others do, that she is simply swept up in the intoxication of infatuation and sudden wealth. What's the harm in letting them believe that?

How far will they go to keep the past buried?

Isolated in Drew's sprawling mansion, Poppy starts to have time to doubt the man she's married, to wonder what in his past might be so terrible that it can't be spoken of, to imagine what harm he might be capable of. She doesn't want this dream to shatter. But Poppy may soon be forced to confront the dark truth that there are sins far more dangerous than the sin of omission…
This was a quick, absorbing read. I really wanted to know what was going on, because clearly something was off with Poppy's husband, so I was frustrated at times with what felt like contrived ways to withhold information from Poppy/the reader, but it worked because I kept reading!
I had to suspend my disbelief in this one but when I did that, I was able to get into it and enjoy seeing how it all played out. This was a fun, if occasionally frustrating, read.