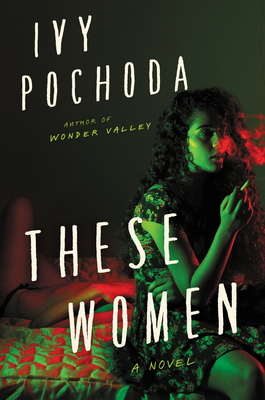 These Women
By Ivy Pochoda Source
Purchased
Published by
Ecco
on May 19, 2020
Rating:

In West Adams, a rapidly changing part of South Los Angeles, they're referred to as "these women." These women on the corner … These women in the club … These women who won't stop asking questions … These women who got what they deserved …

In her masterful new novel, Ivy Pochoda creates a kaleidoscope of loss, power, and hope featuring five very different women whose lives are steeped in danger and anguish. They're connected by one man and his deadly obsession, though not all of them know that yet. There's Dorian, still adrift after her daughter's murder remains unsolved; Julianna, a young dancer nicknamed Jujubee, who lives hard and fast, resisting anyone trying to slow her down; Essie, a brilliant vice cop who sees a crime pattern emerging where no one else does; Marella, a daring performance artist whose work has long pushed boundaries but now puts her in peril; and Anneke, a quiet woman who has turned a willfully blind eye to those around her for far too long. The careful existence they have built for themselves starts to crumble when two murders rock their neighborhood.
I was so intrigued by These Women. I read the bulk of the book in two sittings, unable to put it down once I got into it. I loved the way the story was split into different sections focusing on different women, linking their stories together into one, gradually revealing the connections and links between them.
Of course, there is a mystery element, and I enjoyed that the women at the heart of the story were the focus, not View Spoiler » the man who turned out to be a killer, who claimed to have killed the women for who, what, he thought they were, what he saw in them, what he felt for them. In the end, he was not all that different from so many other fictional men I've read about who kill women and claim to have been driven to it by his victims (these seemingly 'family men', 'good guys' who are not so good, who hurt women and who are shielded by their privilege). « Hide Spoiler
But by keeping the women that the killer victimized at the centre of the narrative (women overlooked or dismissed by society at large), rather than centering the killer, the story was a reminder that these women mattered. They were more than what was done to them or what they did to earn a living. And while it took me some time to get into it and adjust to the format, I think it was a really effective way to tell this story.
This is the first of Ivy Pochoda's books I've read, but it won't be the last!