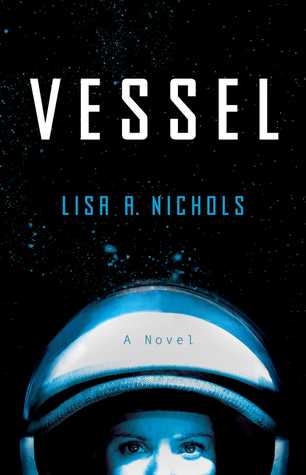 Vessel
By Lisa A. Nichols Source
Library
Published by
Atria / Emily Bestler Books
on May 21, 2019
Rating:

After Catherine Wells's ship experiences a deadly incident in deep space and loses contact with NASA, the entire world believes her dead. Miraculously—and mysteriously—she survived, but with little memory of what happened. Her reentry after a decade away is a turbulent one: her husband has moved on with another woman and the young daughter she left behind has grown into a teenager she barely recognizes. Catherine, too, is different. The long years alone changed her, and as she readjusts to being home, sometimes she feels disconnected and even, at times, deep rage toward her family and colleagues. There are periods of time she can't account for, too, and she begins waking up in increasingly strange and worrisome locations, like restricted areas of NASA. Suddenly she's questioning everything that happened up in space: how her crewmates died, how she survived, and now, what's happening to her back on Earth.
This book had been on my TBR for a few months. I love spooky space books, so when I read this synopsis, I knew it sounded like my kind of book.
This was definitely a page-turner! I really enjoyed reading Vessel, and the creepiness sort of worked on multiple levels for me: first was that six months of missing memories and being alone in space for that long is scary enough. Then there was Catherine's efforts to readjust to her previous life, after ten years away and her friends and family thinking she was dead. She had to try and get to know a daughter who grew up in her absence, a husband who may have moved on, and a world that she no longer knew. And that's before the strange blackouts and overwhelming feelings of rage start happening…
This was a very fun, quick, suspenseful read that has some creepy moments but is not overtly scary. Recommended!