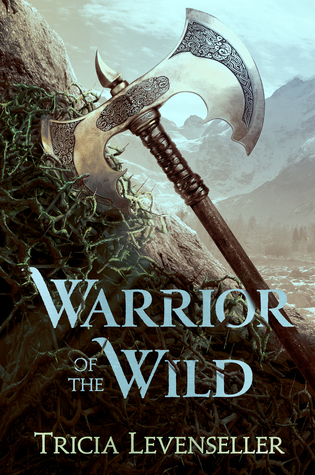 Warrior of the Wild
By Tricia Levenseller Source
Library
Published by
Feiwel and Friends
on February 26, 2019
Rating:

How do you kill a god?

As her father's chosen heir, eighteen-year-old Rasmira has trained her whole life to become a warrior and lead her village. But when her coming-of-age trial is sabotaged and she fails the test, her father banishes her to the monster-filled wilderness with an impossible quest: To win back her honor, she must kill the oppressive god who claims tribute from the villages each year—or die trying.
I liked this book so much! I was really looking forward to reading it, but I think I'd borrowed it from the library and returned it unread once or twice before, when my library stack was out of control.
But this time around, I was determined to read it. The synopsis really grabbed me and I so wanted to know what was going to happen! I was pulled into this story right away, and even though I could see the betrayal that was coming Rasmira's way, it was painful to see it happen.
The friendships and Rasmira's strength and self-confidence stood out for me, and I loved following her journey. I just enjoyed being in this book's world. This is definitely a recommended read!