Week In Review
December 14 – 27
I hope everyone who celebrates had a very merry Christmas! I'm always a little sad when the holidays are over and I have to start thinking about taking down the tree and putting away the decorations. We had a very green Christmas this year, which was a little strange, but not so terrible.
I was very spoiled this year, and I'm feeling very thankful and grateful. It was a very bookish and very Supernatural and Walking Dead Christmas! I now have the full collection of all 10 seasons of Supernatural on DVD (and will of course be buying season 11 when it's available!), and all five seasons of The Walking Dead on DVD! And I received some gift cards to Chapters, which means more books! Yay!!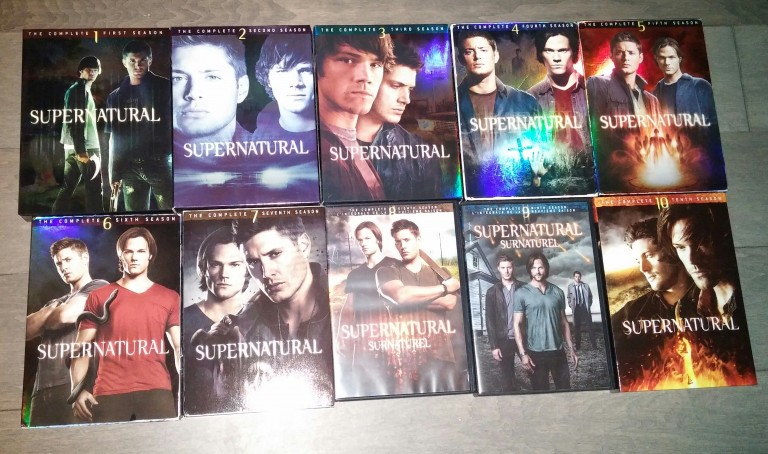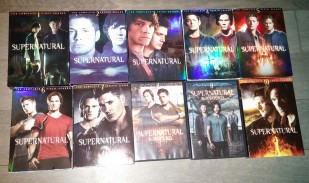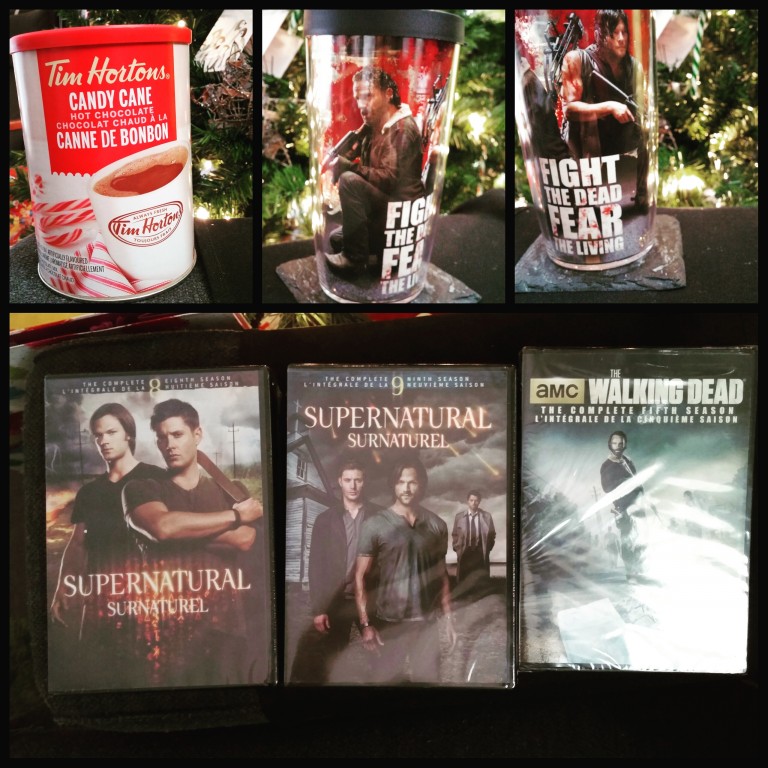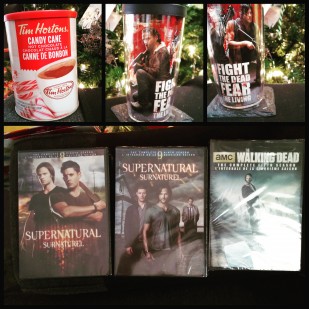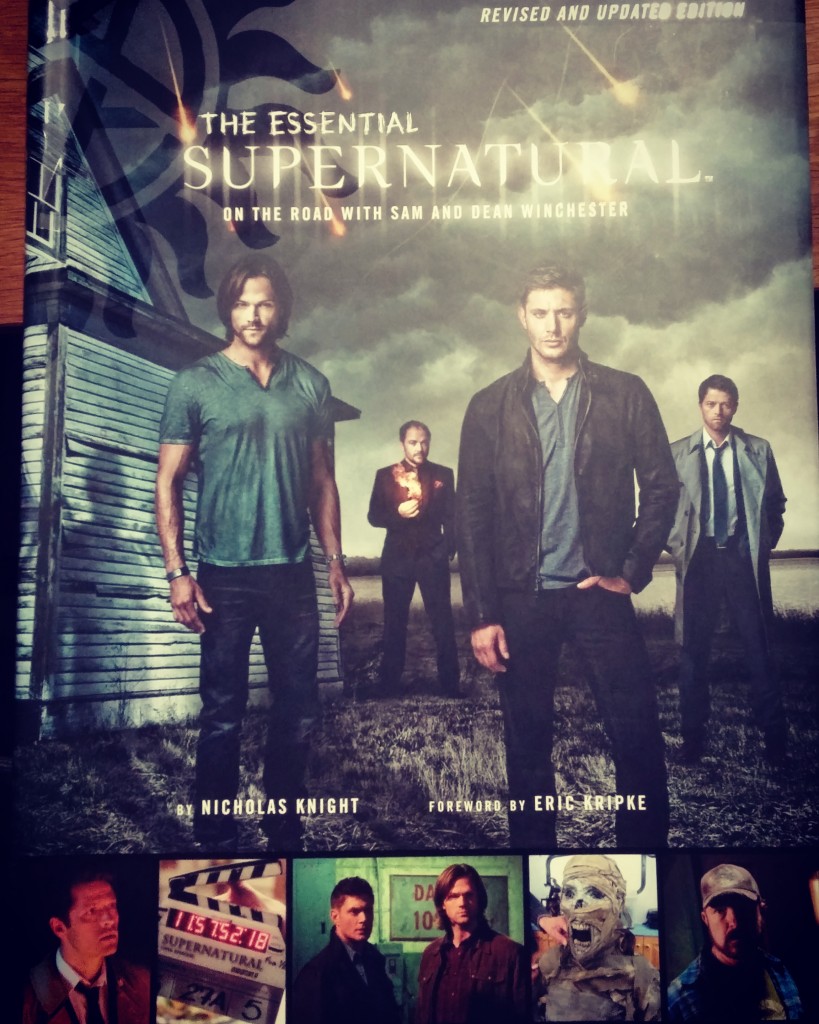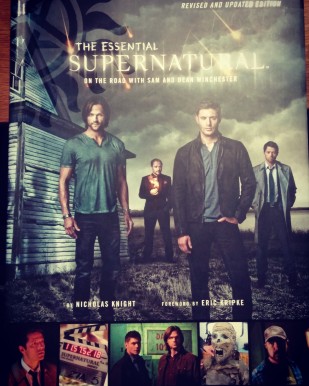 I also saw two movies over the holidays: Star Wars: The Force Awakens, which was AMAZING, and Sisters (with Tina Fey and Amy Poehler), which was super funny.
Over the last couple weeks, I borrowed a few books from the library and received a number of e-ARCs from Edelweiss, along with one majorly exciting ARC from Raincoast books:
Unhooked, by Lisa Maxwell (Edelweiss);
The Hunt, by Megan Shepherd (Edelweiss);
Night Speed, by Chris Howard (Edelweiss);
Traitor Angels, by Anne Blankman (Edelweiss);
The Outliers, by Kimberly McCreight (Edelweiss);
The Marked Girl, by Linday Klingele (Edelweiss);
This Savage Song, by Victoria Schwab (Edelweiss) (YAY!!!!!);
Ruined, by Amy Tintera (Edelweiss);
The Unexpected Everything, by Morgan Matson (Edelweiss);
Jubilee Manor, by Bethany Hagen (library);
Delicate Monsters, by Stephanie Kuehn (library);
Another Day, by David Levithan (library);
Silver in the Blood, by Jessica Day George (library); and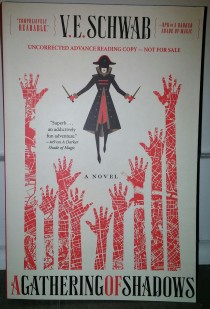 A Gathering of Shadows, by V.E. Schwab (ARC received from Raincoast).
Huge thank you to the publishers! I'm excited to read everything, and it looks like 2016 will be a year of great books!
I've only finished one book in the last couple of weeks! The holidays are a super busy time, with lots to do and places to go and holiday travel, so I don't feel too bad about my lack of reading, but I'd like to get back into my routine now that Christmas is over! Anyway, I finished Delicate Monsters and sadly, I didn't like it very much. I gave it three stars on Goodreads, but I feel like it's closer to 2.5.  I don't think I'll be reviewing it.
Currently, I am STILL reading Rook by Sharon Cameron. I am mildly interested in how things end, but this is probably something I should DNF. It's been weeks since I started to read it and I have other thing I'd rather read, but somehow I am kind of liking the book despite also not wanting to pick it up lately? I don't know. So I can't walk away from it. I will finish it before the end of the month (year)!
I'm also reading an ARC of These Vicious Masks, by Tarun Shanker and Kelly Zekas. I've only just started it, but it's already a really fun book.
On the blog, I posted a few reviews: After You by Jojo Moyes; Daughter of Deep Silence by Carrie Ryan; and Scream: Chilling Adventures in the Science of Fear by Margee Kerr.
I also shared my favourite reads of 2015.
I don't have anything coming up on the blog this week, but I have plans to get back to my reading routine and have some reviews back up in January.
Happy weekend and happy reading!
Related Posts