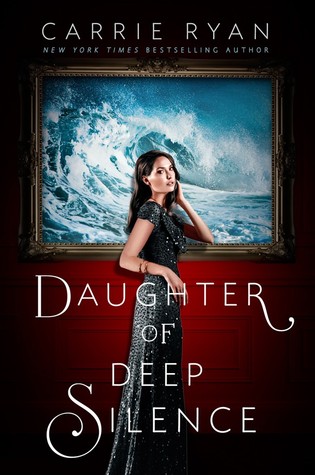 Daughter of Deep Silence
By Carrie Ryan Source
Purchased
Published by
Dutton Books for Young Readers
on May 26, 2015
Rating:

Cover image and summary from Goodreads:

I'm the daughter of murdered parents.
I'm the friend of a dead girl.
I'm the lover of my enemy.
And I will have my revenge.

In the wake of the devastating destruction of the luxury yacht Persephone, just three souls remain to tell its story—and two of them are lying. Only Frances Mace knows the terrifying truth, and she'll stop at nothing to avenge the murders of everyone she held dear. Even if it means taking down the boy she loves and possibly losing herself in the process.

Sharp and incisive, Daughter of Deep Silence by bestselling author Carrie Ryan is a deliciously smart revenge thriller that examines perceptions of identity, love, and the lengths to which one girl is willing to go when she thinks she has nothing to lose.
I was really excited to read Daughter of Deep Silence! I really liked Carrie Ryan's The Forest of Hands and Teeth series, and this sounded like a twisty revenge thriller.
I had a lot of fun reading this book! From the beginning, with Frances's rescue, I was pulled into the story, wanting to know what happened on board the Persephone, and what was going to happen next.
Watching Frances prepare to carry out the revenge she'd been planning for years was tense, and fun. And eventually, Frances – and the reader – find out the truth about the Persephone, and the deaths of everyone else on board. It was not what I was expecting!
There was a romance in the book, which I wasn't a big fan of, but there were also some really interesting secondary characters, and because I wasn't sure if they would help Frances or get in her way, I always felt on the edge of my seat while I read.
Overall, this was a really fun read! Recommended!