January 18 – 24
Hello and happy Sunday! I'm excited for the new X-Files tonight! I'm nowhere near being finished with my attempt to watch the entire series – I think I've only just finished season two – but that won't stop me from watching the new episodes!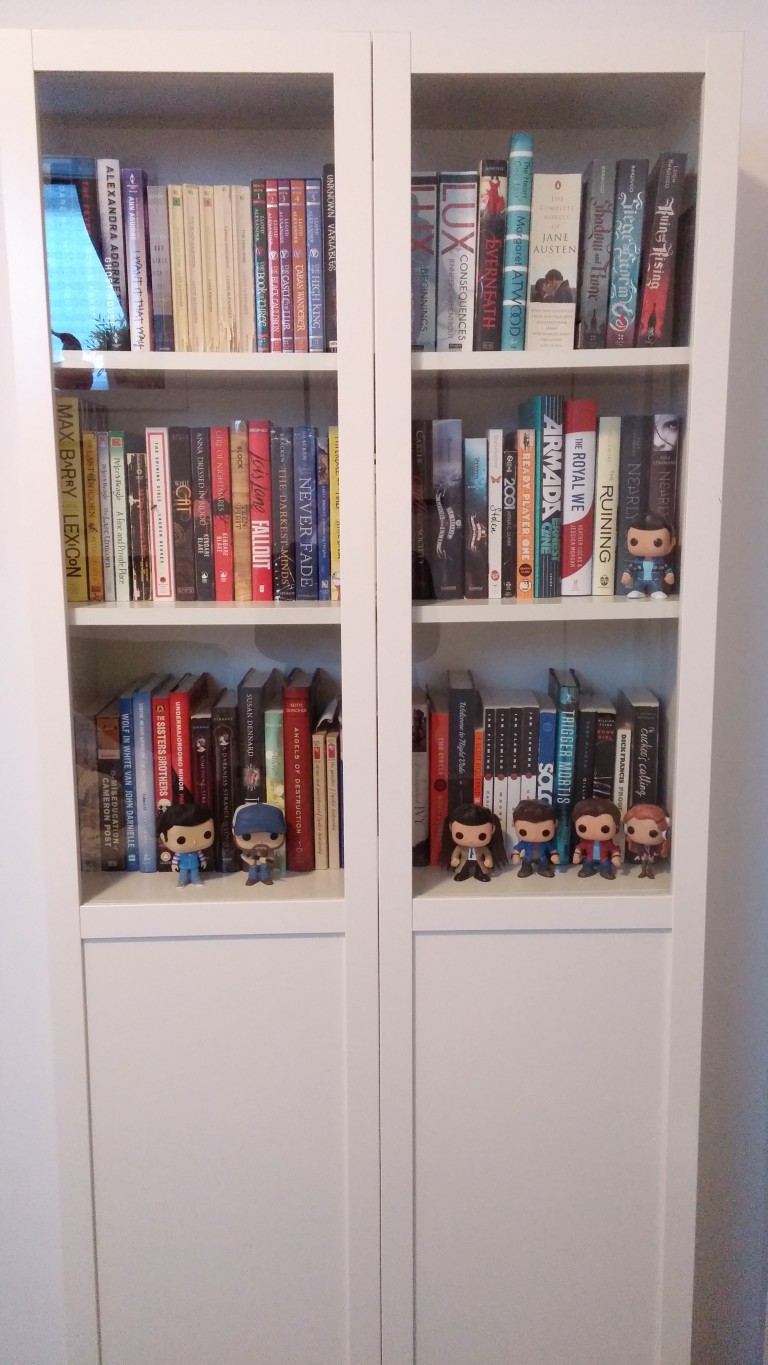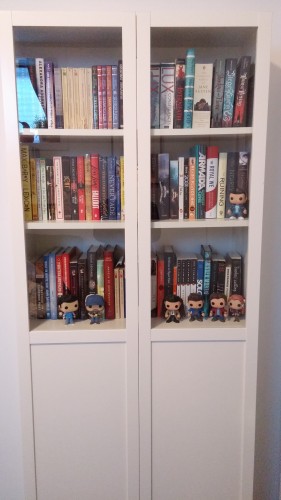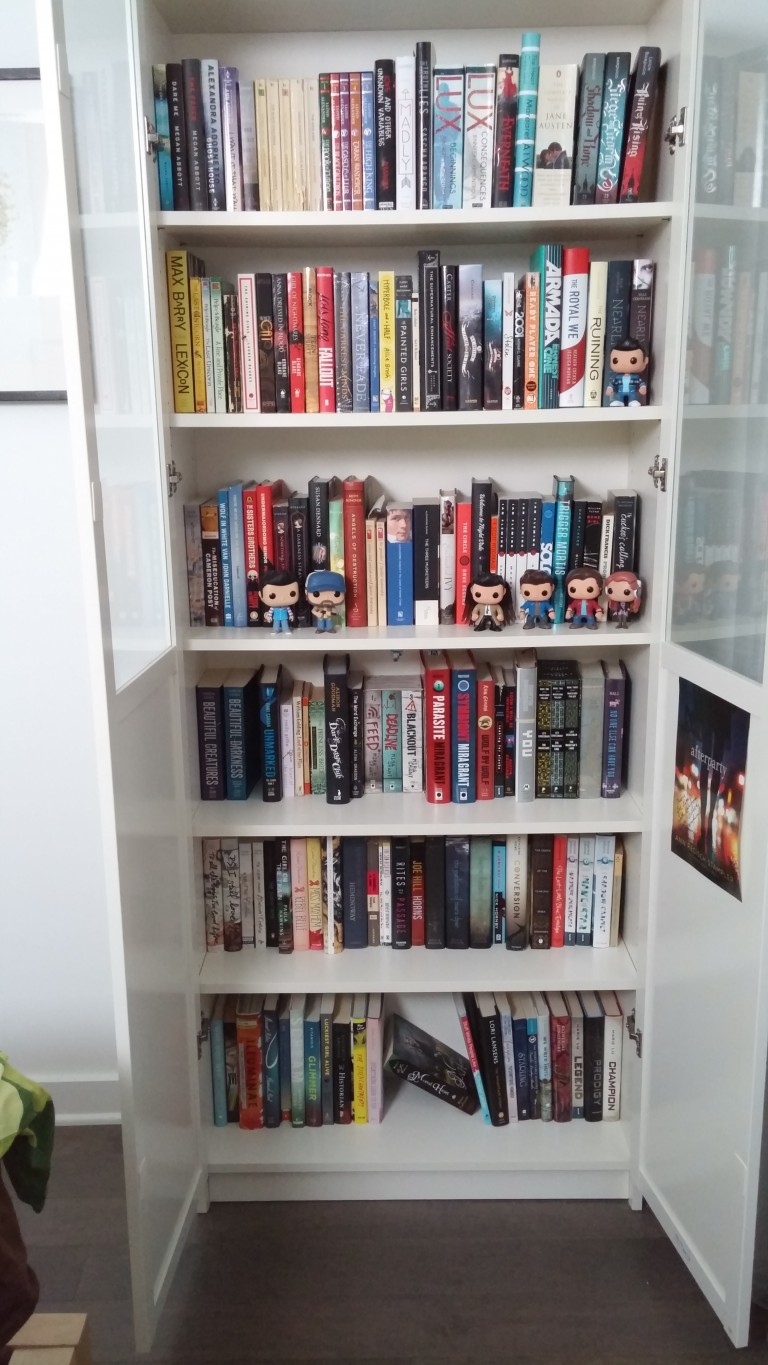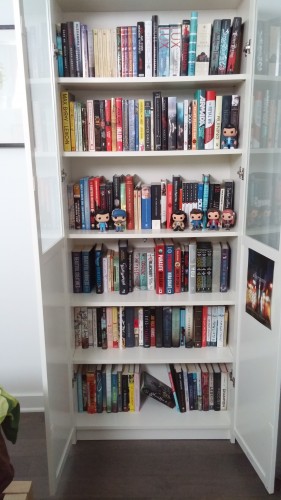 Also, after having a lot of work done in our new home that involved ripping open walls and bulkheads, it seems that most of that work is finished, and so I was finally able to unpack the rest of my books that have been in storage since we moved in last year. I was so happy to fill the bookshelf in my bedroom – it had been sitting empty for months!
My other shelves were overly full, so while I was reorganizing and reshelving, I also removed a bunch of books from my shelves so that I can donate or give them away (although I still don't have much room for new books. Might need to persuade my husband that we can fit another bookshelf somewhere…).
And now my Supernatural Funko dolls are back where they belong! (But French Mistake Cas goes on a different shelf because alternate universe)
Speaking of new books, I have a few this week, and I'm excited about all three of these:
The Winter Girl, by Matt Marinovich (purchased) – I can't remember where I heard about it, but I bought the e-book because I was so intrigued by the synopsis;
Devil and the Bluebird, by Jennifer Mason-Black (e-galley via Netgalley) – this made me think of Supernatural (crossroads! dealing with the devil!) and the cover is pretty;
The House at Midnight, by Lucie Whitehouse (purchased) – I think I heard about this on one of the Book Riot podcasts and was immediately interested in checking this out!
I finished reading two books this past week: Charm and Strange, by Stephanie Kuehn (this was a book club pick and I don't think I really liked it; not sure if I'll review it here on the blog); and Front Lines, by Michael Grant (LOVED!!!!).
Currently, I'm reading Queen of Shadows by Sarah J. Maas. This is a big book and I'm not too far into it yet, but I'm already loving being back in this world and reading about these characters. This series (Throne of Glass) is one of my favourites, and I really recommend it if you aren't already reading it!
Another busy week on the blog! I had reviews of Confess, by Colleen Hoover, and Passenger, by Alexandra Bracken; another Waiting on Wednesday post; and two Project SPN Rewatch posts (here and here).
Coming up this week will be my review of Front Lines, some more Supernatural posts, and another Waiting on Wednesday pick.
Happy reading!