Week In Review
March 14 – 20
Happy first day of spring! The weather here has, so far, been beautiful this weekend: cool and clear, sunny with bright blue skies. My favourite kind of weather! Unfortunately, I think there's some snow in the forecast for this week, but hopefully it doesn't stick around too long.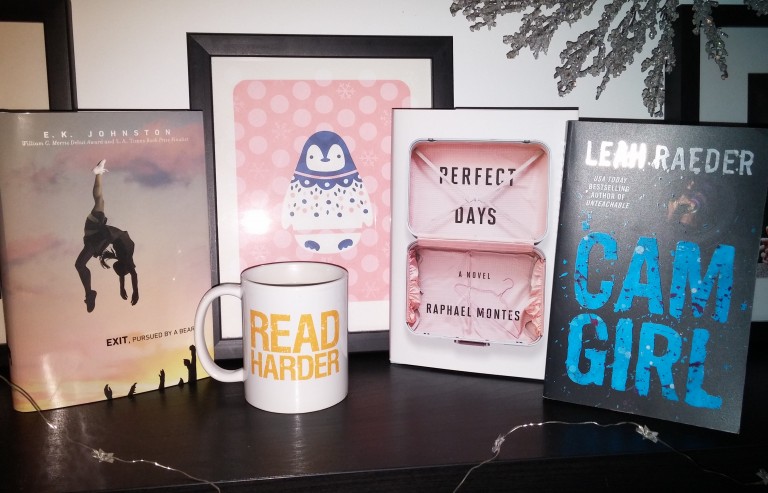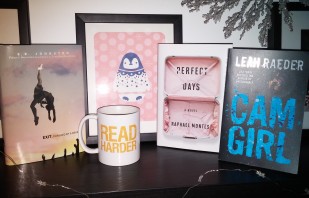 I've got a few new books to talk about this week:
Exit, Pursued by a Bear, by E.K. Johnston – This sounds intense but really good, and I really like that cover.
Perfect Days, by Raphael Montes – I had to buy a physical copy of this one. I heard the author interviewed on a podcast and this book just sounds like my kind of book: a dark, messed up psychological thriller.
Cam Girl, by Leah Raeder – I have a copy of Black Iris and I've heard very good things about both books, so I'm very much looking forward to reading them.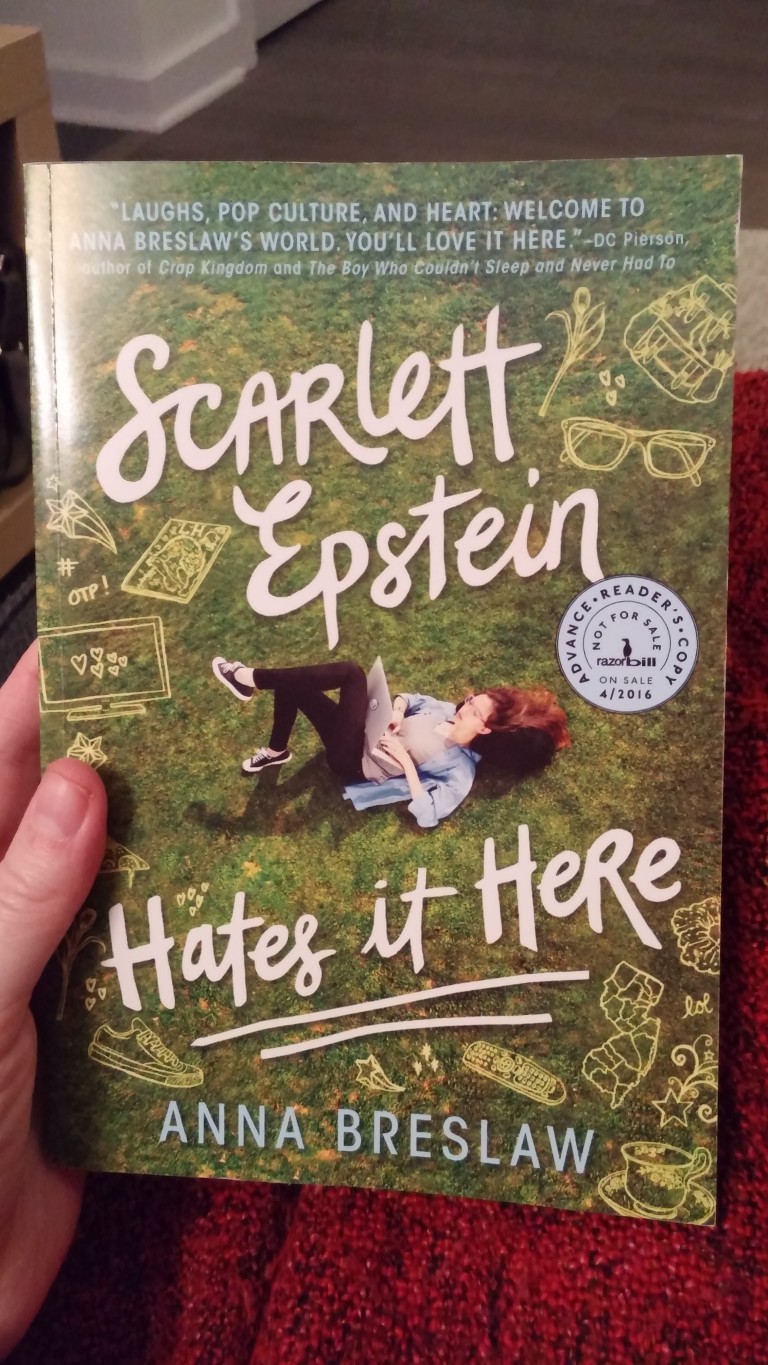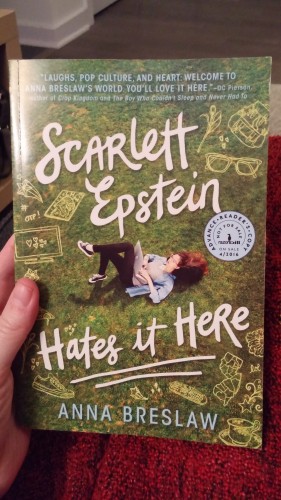 I only finished one book this week (I'm like two books behind on my Goodreads challenge, and I'm trying not to get stressed out about it) but it was a good one: Dumplin', by Julie Murphy. I was really excited when this was picked for my book club this month!
Currently, I'm reading Anna Breslaw's Scarlett Epstein Hates It Here, and I'm loving it! It's clever and funny and I really wanted to stay up late to keep reading last night but I'm an old lady who couldn't keep my eyes open.
I've also made some more progress with The Love That Split the World, which I feel like I've been reading forever. I was very very slow to get into this but my interest has picked up a little, so I'm going to try and finish that one this week.
Last week was actually kind of a busy one on the blog! I had reviews of The Passenger, by Lisa Lutz, and Disclaimer, by Renee Knight, along with a Top Ten Tuesday post on the top ten books on my spring TBR.
Coming up this week is my review of Dumplin', and possibly a review of one of the books I'm reading that I hope to finish.
As usual, I'm off to drink some more coffee and read, and then watch The Walking Dead tonight! Happy Sunday!
Related Posts