Week in Review
April 18 – 24
Books! Lots of books that I'm excited about this week: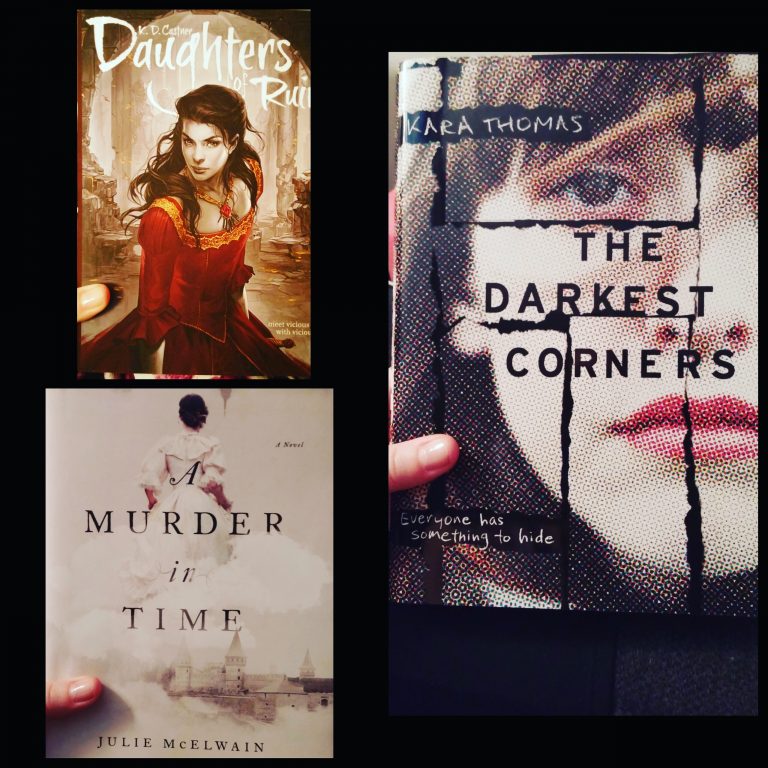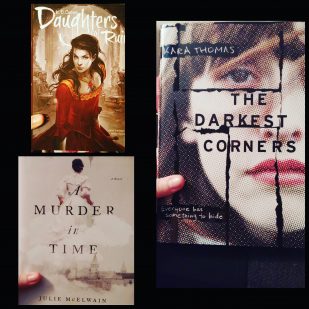 Daughters of Ruin, by K.D. Castner – I love this cover! And this YA fantasy about princesses sounds really good.
The Darkest Corners, by Kara Thomas – I can't resist a YA psychological thriller.
A Murder in Time, by Julie McElwain – This sounds so good!! Like an FBI mystery/Outlander combo. This might have to be my next read.
I also picked up some library books – some of these are books that I've checked out before and never managed to read before they were due back to the library:
Into the Dim, by Janet B. Taylor – I saw the words secret society of time travelers and 12th century and I knew I had to check it out!
The Sacred Lies of Minnow Bly, by Stephanie Oakes – I've checked this out a couple of times. I keep hearing that it's so good, and I really hope I get around to reading it now!
All In (The Naturals #3), by Jennifer Lynn Barnes – I've enjoyed the first two books in this series, and am excited to read the third. And I just saw today on Goodreads that there will be a fourth book!
I also received my Owl Crate, which included Cecelia Ahern's Flawed.
I finished three books this past week: The Raven King by Maggie Steifvater; Everything, Everything by Nicola Yoon; and an e-ARC of Girls on Fire by Robin Wasserman.
Currently, I'm reading Into the Dim and I might start A Murder in Time.
I only posted one review last week: In a Dark, Dark Wood by Ruth Ware. Coming up this week, I'll have my reviews of Everything, Everything and The Raven King.
Time to get back to my coffee and my book, and then get outside for a bit! Happy Sunday!
Related Posts