September 19 – 25
Happy Sunday! This has been a pretty nice, relaxing weekend so I hope today is more of the same! It's slowly getting colder and more fall-like outside, which makes me happy. Fall is my favourite season! I'm already planning the scary books I want to read and the scary movies I want to watch.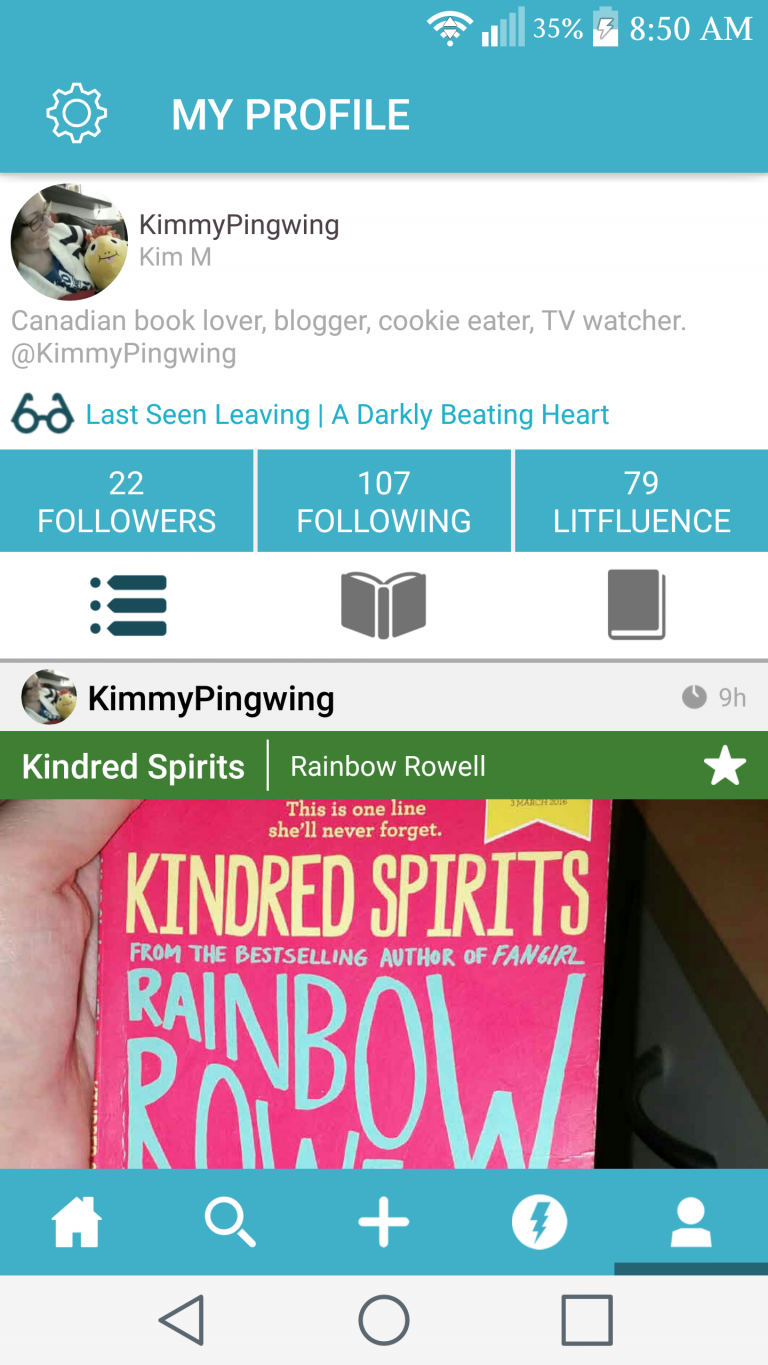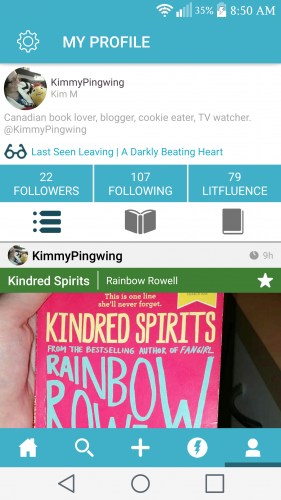 On Friday, I downloaded the Litsy app, whish is now available for Android. I'm still figuring out how to use it, but I really like it so far! I like that the review feature is so simple, and being able to see a book's profile is really neat. If you're on Litsy, I'm KimmyPingwing.
I finished reading three books this week: The Female of the Species, by Mindy McGinnis; The Lovely Reckless, by Kami Garcia; and the short story Kindred Spirits, by Rainbow Rowell.
Currently, I'm reading ARCs of A Darkly Beating Heart, by Lindsay Smith, and Last Seen Leaving, by Caleb Roehrig.
The blog was busy this past week! I had reviews of The Couple Next Door, by Shari Lapena; The Glittering Court, by Richelle Mead; and Vassa In the Night, by Sarah Porter, as part of a blog tour.
I also posted my SPN Rewatch post about the season two finale, All Hell Breaks Loose, Part Two. Time to rewatch season three!
Coming up this week, I have reviews of Mostly Void, Partially Stars by Joseph Fink and Jeffrey Cranor, and As I Descended, by Robin Talley.
Happy reading! I'm going to get back to my books and coffee!