Week In Review
September 26 – October 2
Hello! Hope everyone is having a lovely weekend. My husband and I celebrated our fifth wedding anniversary yesterday! Time flies!
As for books, this was a big week! First off, it was like Christmas came early on Edelweiss, courtesy of Harper! I snagged a bunch of e-ARCs that I'm so excited to read:
#famous, by Jilly Gagnon;
The Hidden Memory of Objects, by Danielle Mages Amato;
Miss Ellicott's School for the Magically Gifted, by Sage Blackwood;
Lucky Girl, by Amanda Maciel;
Literally, by Lucy Keating;
Last Day on Mars, by Kevin Emerson;
Hunted, by Meagan Spooner;
Hello, Universe, by Erin Entrada Kelly;
Girl Code, by Andrea Gonzales and Sophie Houser;
Gem & Dixie, by Sara Zarr;
Fireworks, by Katie Cotugno;
By Your Side, by Kasie West;
The Upside of Unrequited, by Becky Albertalli;
American Street, by Ibi Zoboi; and
Allegedly, by Tiffany D. Jackson.
Thank you Harper!!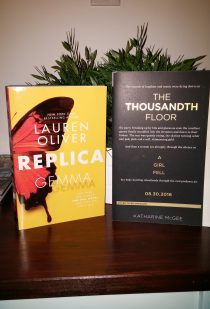 I also received some ARCs courtesy of HCC Frenzy (the YA team at HarperCollins Canada), as part of a book event they held earlier this summer that I was unable to attend (big thank you to my fellow Ottawa bloggettes for bringing them home for me):
Replica, by Lauren Oliver (SO EXCITED); and
The Thousandth Floor, by Katharine McGee.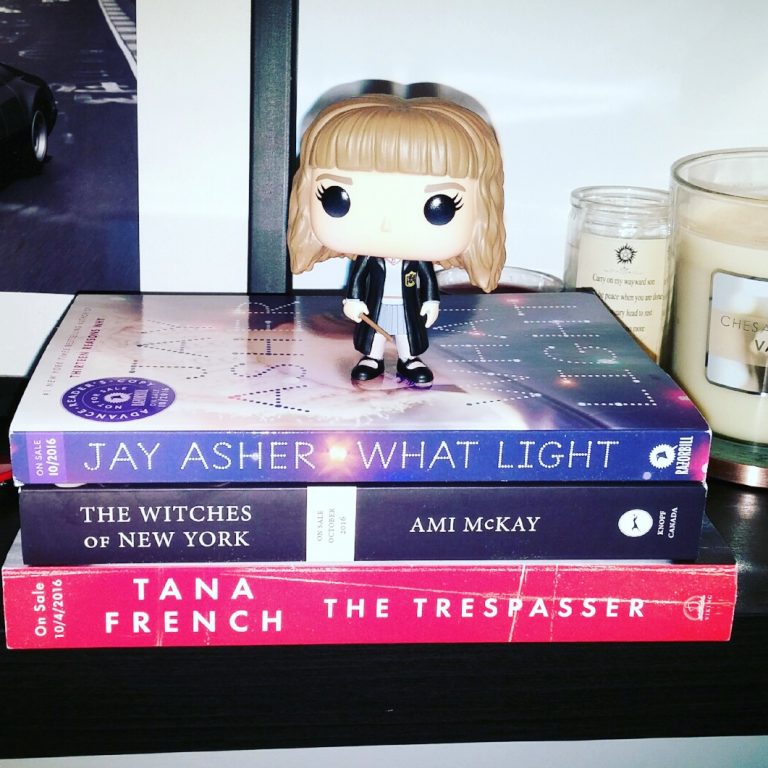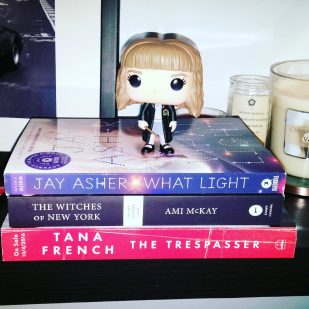 I also received a package from Penguin Random House Canada this week:
What Light, by Jay Asher;
The Witches of New York, by Ami McKay; and
The Trespasser, by Tana French.
Thank you!!
I also bought myself a few goodies this week! After book club, I picked up two Alison Cherry books: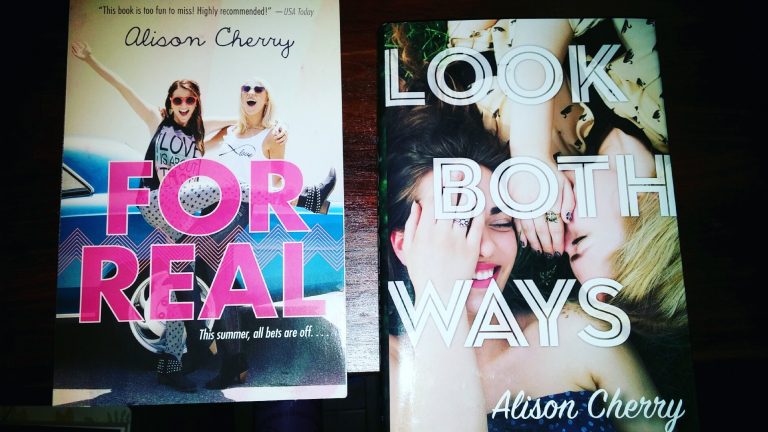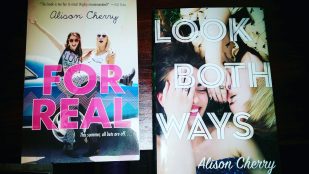 For Real; and
I've never read any of her books so I'm excited to check these out! They both sound great!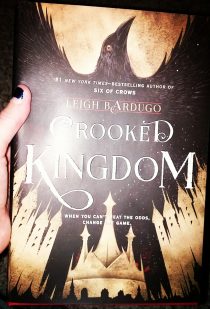 And of course, my pre-order of Leigh Bardugo's Crooked Kingdom arrived! It was a couple of days late, but now it's here, and that's all that matters! I think this is the book I've been the MOST excited about reading this year!
This is definitely one of those weeks where I am overwhelmed by how much I love books and reading, and by how lucky I am to get to read some fabulous books early!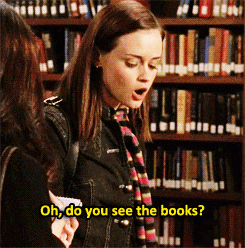 I finished reading two books this past week: A Darkly Beating Heart, by Lindsay Smith, and Wilde Lake, by Laura Lippman.
Currently, I'm reading Crooked Kingdom, Replica, and Last Seen Leaving, by Caleb Roehrig.
I posted two reviews on the blog this week: Mostly Void, Partially Stars, by Joseph Fink and Jeffrey Cranor, and As I Descended, by Robin Talley.
Coming up this week are reviews of The Women In the Walls, by Amy Lukavics (YA horror!) and The Female of the Species, by Mindy McGinnis (soooo good).
That's it for me! Time to get back to my books. Happy reading!
Related Posts