Week In Review
June 12 – 18
Happy Sunday! I've had a lovely, quiet weekend so far, and I'm looking forward to spending my Sunday with a cold beverage and some books.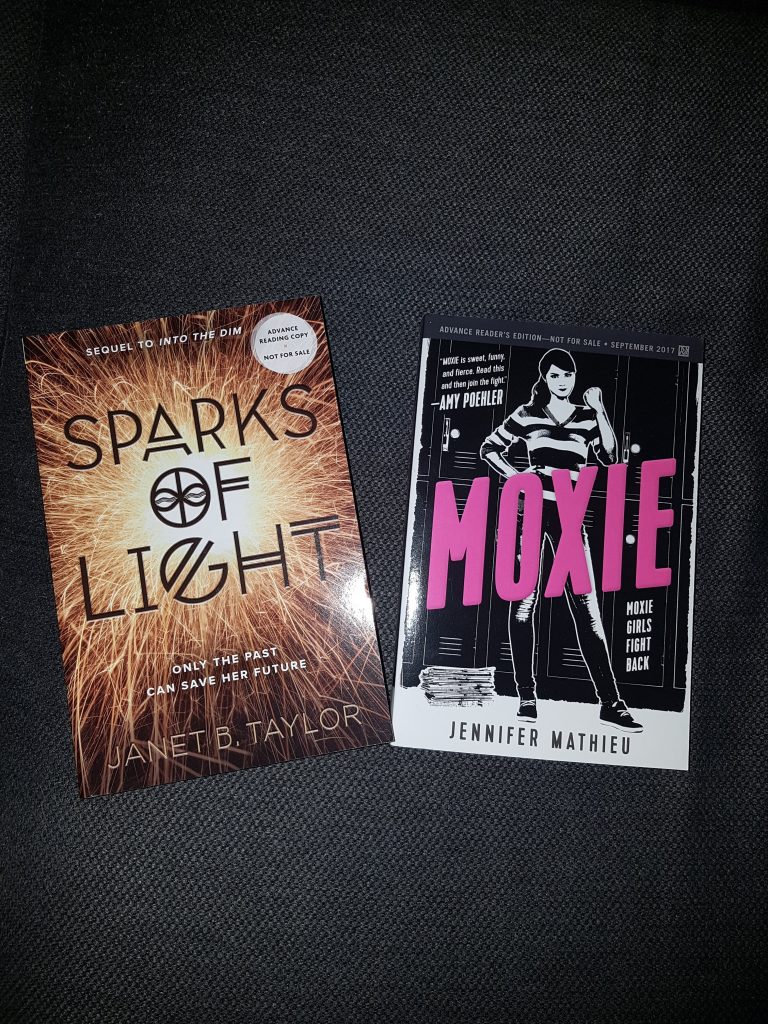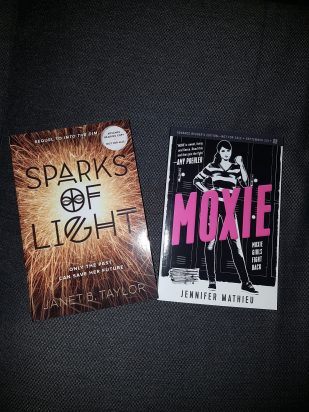 I was really excited to receive some bookmail from Raincoast Books this week:
Sparks of Light, Janet B. Taylor (sequel to Into the Dim); and
Moxie, Jennifer Mathieu.
Thank you Raincoast!
I also borrowed some ARCs from my friend Kathy, who attended BEA this year: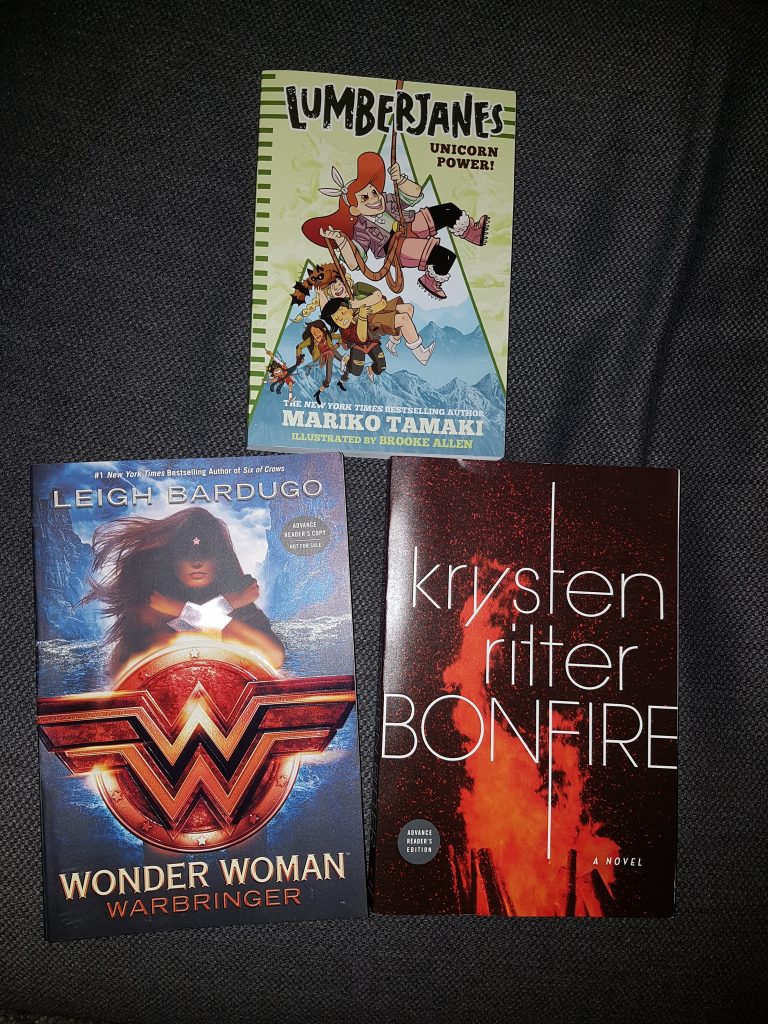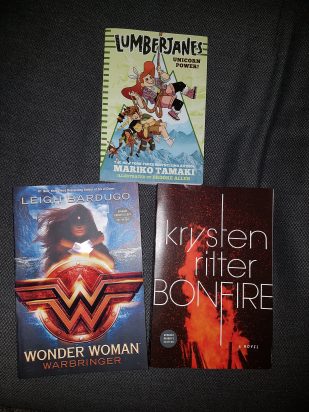 Lumberjanes: Unicorn Power!, Mariko Tamaki, Brooke Allen;
Wonder Woman: Warbringer, Leigh Bardugo (SQUEEEEEEEEEEE!!); and
Bonfire, Kristyn Ritter (which I have already read).
I also purchased some e-books for my Kobo this week:
The Progeny, Tosca Lee;
Dear Reader, Mary O'Connell;
Heart-Shaped Box, Joe Hill; and
The Magpie Murders, Anthony Horowitz.
This week, I finished three books:
Always and Forever, Lara Jean, Jenny Han;
Dear Reader; and
Bonfire.
I'm currently reading Magpie Murders (which had a fantastic opening and now has sort of slowed down for me – I'm waiting for it to pick back up) and Given to the Sea by Mindy McGinnis. Neither one is really grabbing me today, so I'm considering starting something else…we'll see.
On the blog, I posted my reviews of two books that I loved:
The Seven Husbands of Evelyn Hugo, Taylor Jenkins Reid; and
When Dimple Met Rishi, Sandhya Menon.
You should read both of those books!!
That's it for me! Time for a coffee, a diet coke, some review writing, and some reading!
Related Posts