Week In Review
November 20 – 26
Happy Sunday! I'm feeling festive this weekend: our Christmas tree is up, our decorations are out, and I've been looking up Christmas baking recipes.
New books: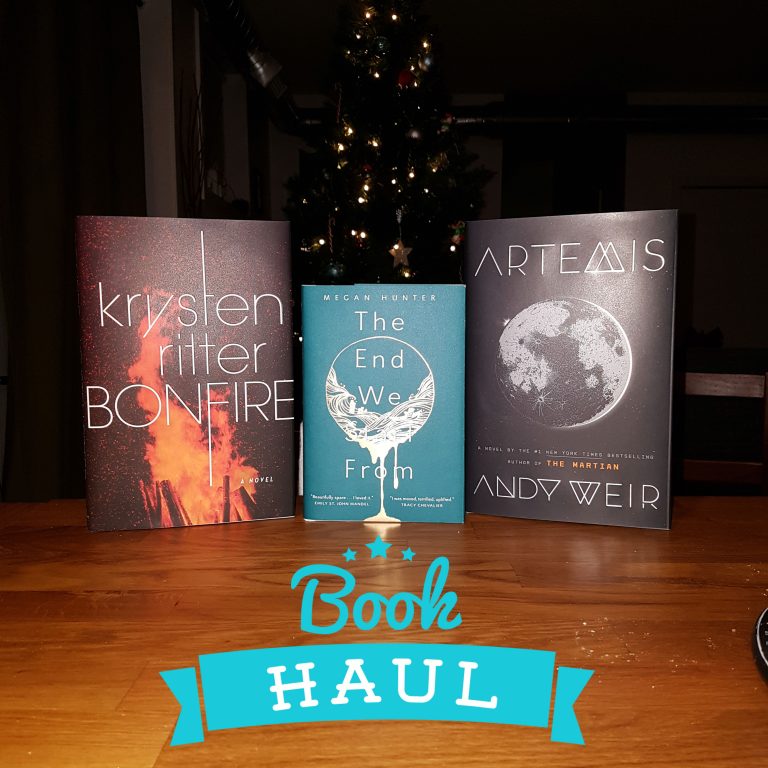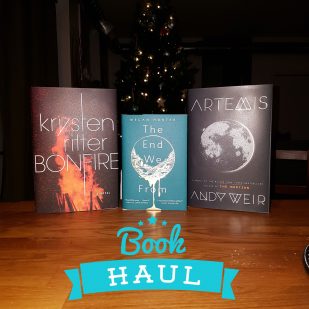 Penguin Random House Canada sent some goodies my way (thank you!):
Bonfire, Krysten Ritter;
The End We Start From, Megan Hunter; and
Artemis, Andy Weir.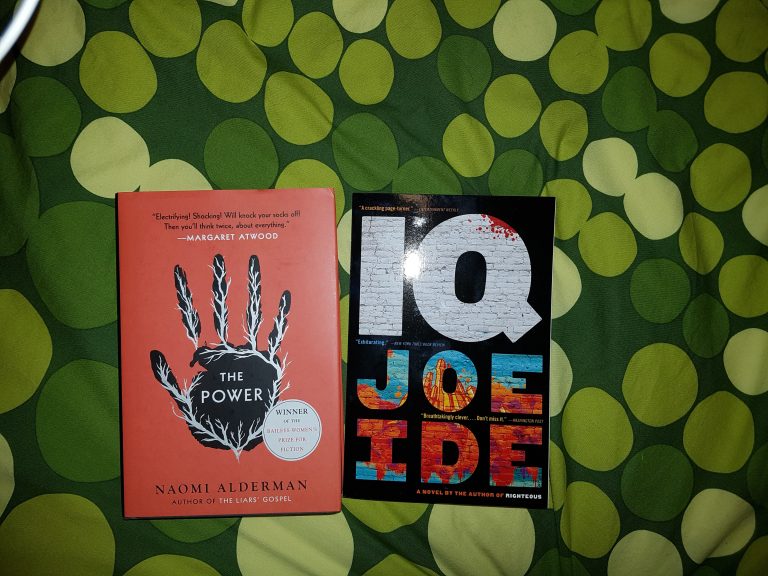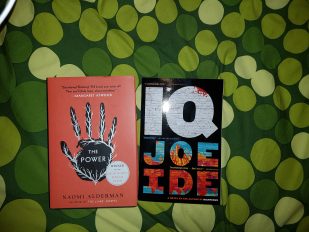 I also did my own version of Black Friday shopping, picking up two books:
The Power, Naomi Alderman (girls around the world develop powers and men are afraid); and
IQ, Joe Ide (to keep up with my mystery/thriller kick this year).
Books read:
I finished four books:
The Knife of Never Letting Go, Patrick Ness;
Pride and Prejudice and Mistletoe, Melissa de la Cruz;
Retribution Rails, Erin Bowman; and
Harry Potter and the Goblet of Fire, JK Rowling.
Current reads:
I started an e-ARC of Meg Wolitzer's The Female Persuasion, and as part of a goal to finally read some classics, I started Jane Austen's Northanger Abbey.
Reviews:
Two reviews this week:
The Secret Place, Tana French; and
The Knife of Never Letting Go, Patrick Ness.
Time to catch up with Coronation Street and then read by the Christmas Tree!
Related Posts