Week In Review
December 10 – 16

Oh my gosh, another weekend has come and gone so quickly! But that also means it's another week closer to Christmas. AND I start my vacation this week, so I can't wait for that to get here!
This has been another busy week full of Christmas-related activities (don't get me started on my dealings with Canada Post!), I went to a birthday part last night, and tonight I am hosting my Ottawa blogger group's Christmas party, which is always a good time. But I will definitely be ready for that vacation to start later this week!
New books: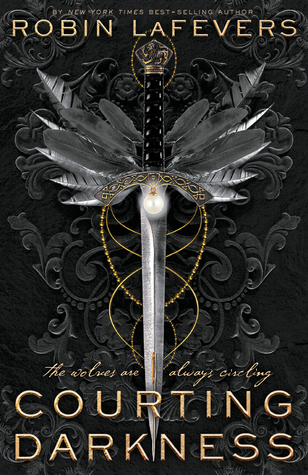 A big thank you to Raincoast Books for sending me an ARC of Robin LaFevers' Courting Darkness! I love her His Fair Assassin series, so I'm really looking forward to reading this new book set in that world!
I also received a few e-ARCs courtesy of Edelweiss:
Hello Girls, Brittany Cavallaro and Emily Henry;
Let's Call It a Doomsday, Katie Henry; and
Missing, Presumed Dead, Emma Berquist.
I treated myself to two new books this week:
Severance, Ling Ma; and
Moon of the Crusted Snow, Waubgeshig Rice.
Books read:
I haven't had any time to sit down and read this week, but I finished reading Open Mic Night at Westminster Cemetery by Mary Amato, as well as Lumberjanes, Vol. 10: Parents' Day. I'm five books away from hitting my Goodreads annual reading goal, but I think once my vacation starts I'll have no problem making time to read and I'll meet that goal by the end of the year.
Current reads:
I'm about 60% of the way through John Larison's Whiskey When We're Dry, and I'm halfway through Rebecca Schaeffer's Not Even Bones.
Reviews:
I only posted one review this past week (A Criminal Magic, Lee Kelly), but I also shared another Supernatural Rewatch post, and I wrote about my favourite TV shows I watched in 2018.
Ok, now it's time for some more coffee and some hardcore introverting before tonight's party. Happy Sunday!
Related Posts