August 12 – 18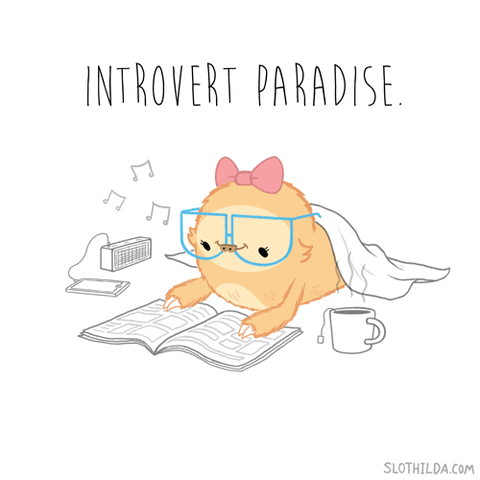 I needed this weekend! And it's already flown by, but I've managed to get a lot done already. I'm looking forward to a quiet, bookish Sunday.
New books: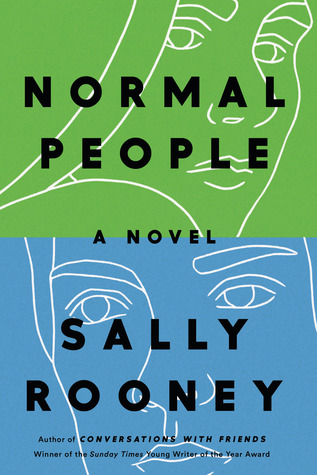 I snagged Normal People by Sally Rooney for a good price on Kobo earlier this week.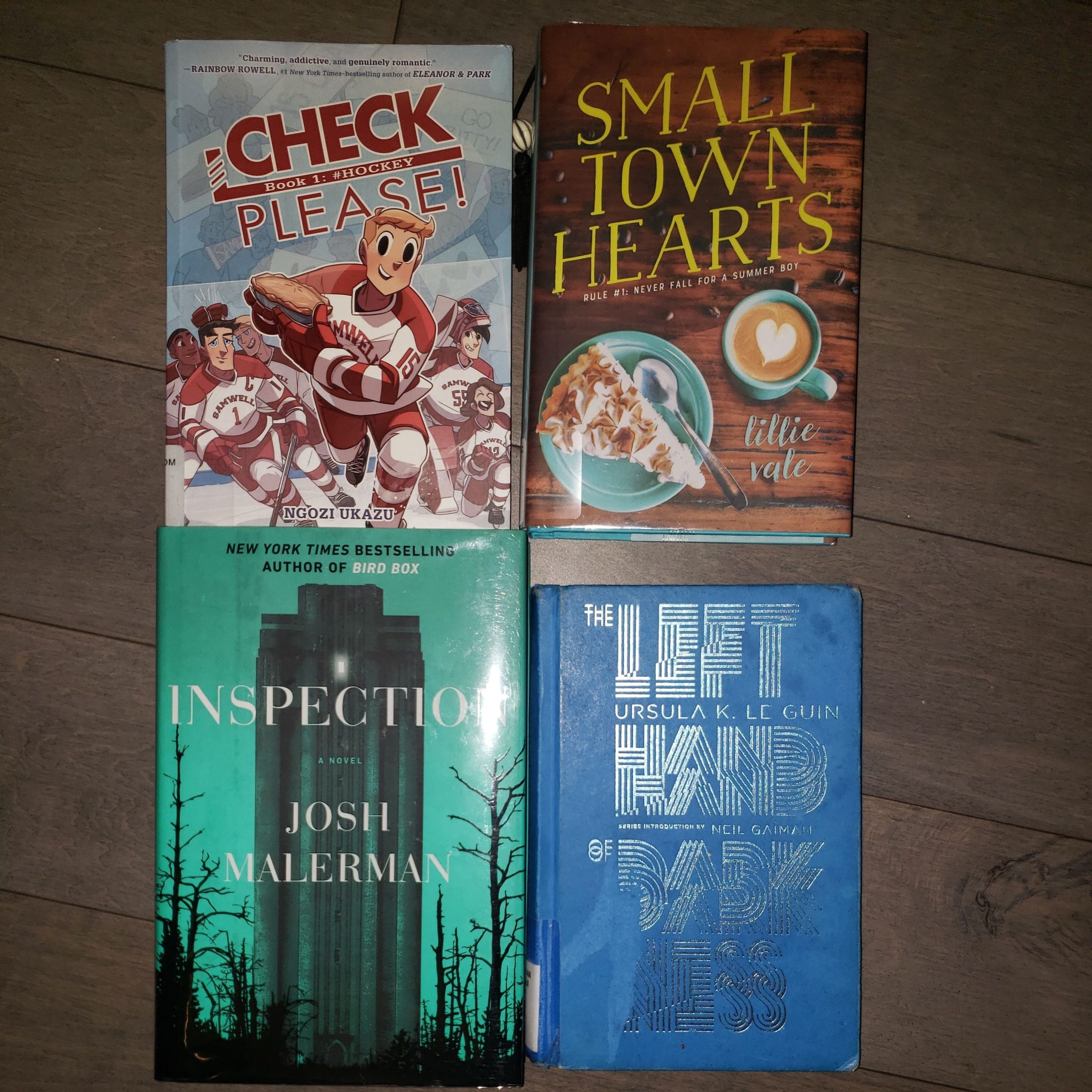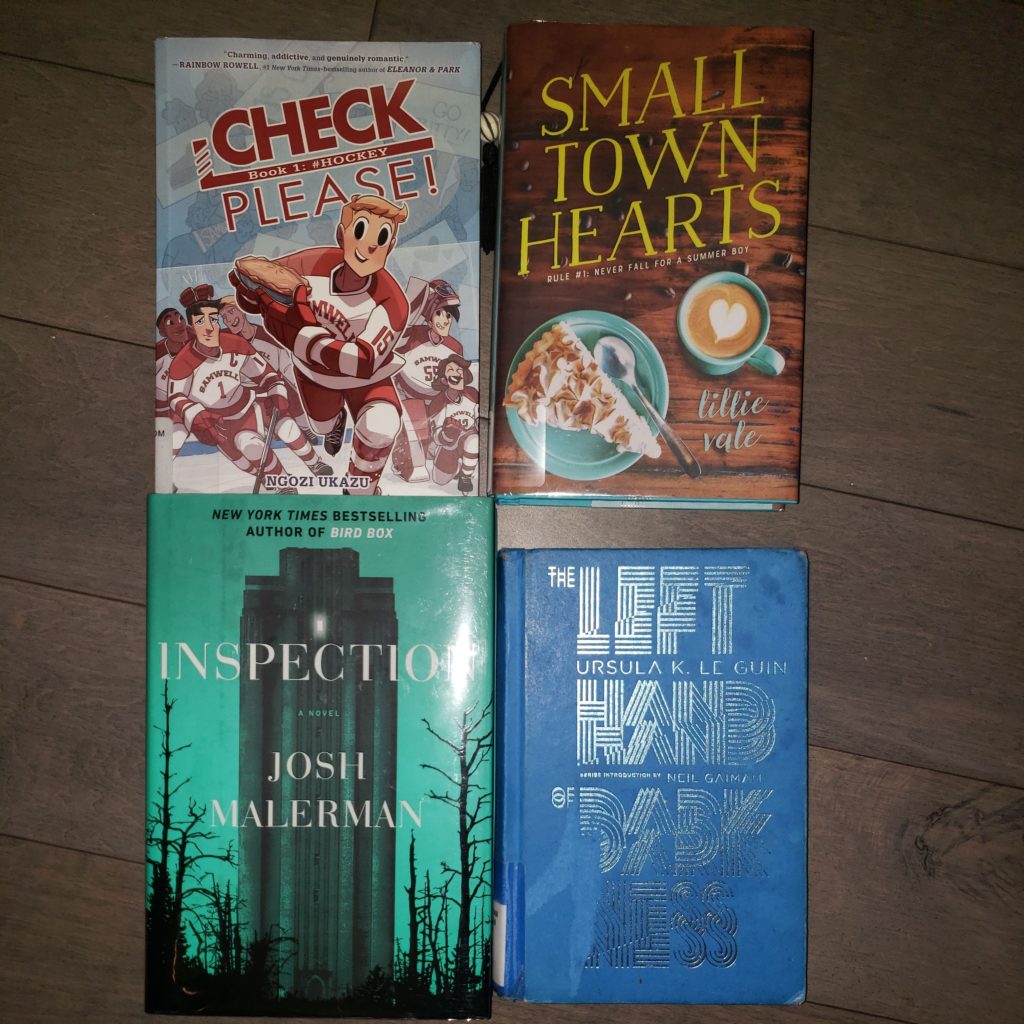 I also picked up some more library books this week:
Check, Please! (Vol. 1), Ngozi Ukazu;
Inspection, Josh Malerman; and
The Left Hand of Darkness, Ursula Le Guin.
Books read:
I only finished one book this week: The Bookish Life of Nina Hill, by Abbi Waxman.
Current reads:
I'm trying to get through my library holds, so I'm reading Inspection, as well as Small Town Hearts by Lillie Vale.
Posts and reviews:
I posted my review earlier this week of Amelinda Berube's Here There Are Monsters, as well as a Saturday Soundtrack post.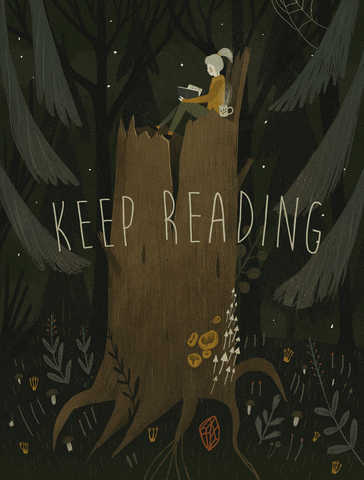 Time for some quality time with my books! Happy Sunday!