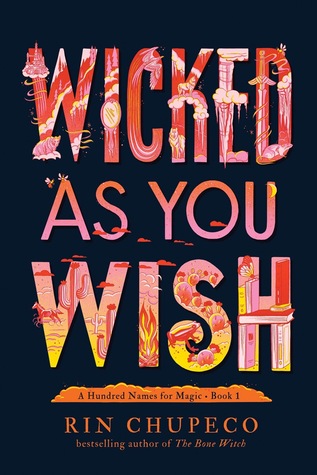 Wicked As You Wish
By Rin Chupeco Source
Received from the publisher
Published by
Sourcebooks Fire
on March 3, 2020
Received from the publisher in exchange for an honest review. This does not affect my opinion of the book or the content of my review.
Rating:

When a hidden prince, a girl with secrets, a ragtag group of unlikely heroes, and a legendary firebird come together…something wicked is going down.

Many years ago, the magical Kingdom of Avalon was left encased in ice when the Snow Queen waged war. Its former citizens are now refugees in a world mostly devoid of magic. Which is why the crown prince and his protectors are stuck in…Arizona.

Prince Alexei, the sole survivor of the Avalon royal family, is hiding in a town so boring, magic doesn't even work there. Few know his secret identity, but his friend Tala is one of them.

A new hope for their abandoned homeland reignites when a famous creature of legend, the Firebird, appears for the first time in decades. Alex and Tala must unite with a ragtag group of new friends to journey back to Avalon for a showdown that will change the world as they know it.
This was a fun story with a really imaginative world that involves technology, magic, and fairy tales in a way that felt fresh and not like anything else I could remember reading.
I really liked the characters, once the story picked up (it took me a while to get into this and I felt like things moved slowly, too slowly for my liking, at first). I was also occasionally overwhelmed by the combination of real life and fairy tales.
But I really enjoy a story featuring a ragtag group of characters with camaraderie and action scenes and complex emotions, and this book had that! And the family dynamics were interesting too. There was a lot going on in this story, and it was fun to read about.
I am looking forward to seeing where this story goes in the next book!