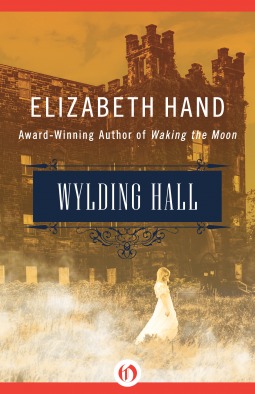 Wylding Hall
By Elizabeth Hand Source
Purchased
Published by
Open Road Media Sci-Fi & Fantasy
on July 14, 2015
Rating:

When the young members of a British acid-folk band are compelled by their manager to record their unique music, they hole up at Wylding Hall, an ancient country house with dark secrets. There they create the album that will make their reputation, but at a terrifying cost: Julian Blake, the group's lead singer, disappears within the mansion and is never seen or heard from again.

Now, years later, the surviving musicians, along with their friends and lovers—including a psychic, a photographer, and the band's manager—meet with a young documentary filmmaker to tell their own versions of what happened that summer. But whose story is true? And what really happened to Julian Blake?
This was a very quick, absorbing read. I am a sucker for anything set in an old manor or estate, so when I read the synopsis for this, I knew I had to read it.
It's very short (my ebook was under 200 pages), and is told in an interview format. It reminded me of another story told in interview format about a band: Daisy Jones and the Six by Taylor Jenkins Reid, but with a bit of a paranormal twist.
For such a short book, it packed a pretty good punch. I quite enjoyed this one, and found myself wishing it were longer.