This is hosted at Good Books And Good Wine: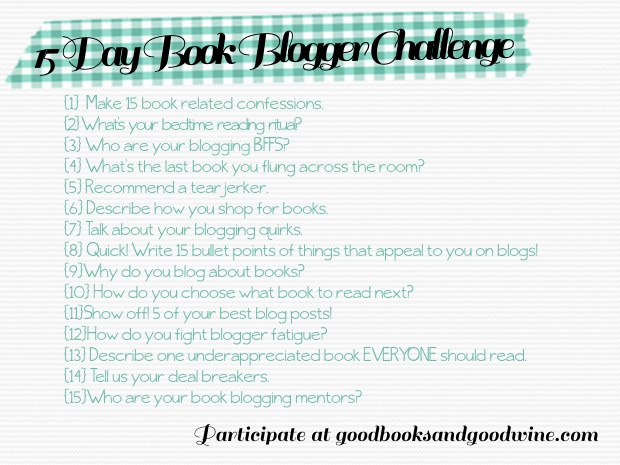 Today's topic asks us to show off our five best blog posts! I think that includes reviews, too. So I'm sharing links to five of my favourite posts and reviews, either because I think they're well-written and express what I felt about a book very well, or because they're blog posts I enjoyed writing. Here they are, in no particular order:
1. Hate List (book review)
I think this is one of my better reviews because it captured the emotional impact this book had on me, which is difficult to do sometimes.
2. New Super Mario Bros. 2 (video game review)
I don't write too many game reviews but I loooooove doing it. I was so looking forward to this game and I had so much fun playing it. I honestly could not put it down. This is a very lengthy review, but I said everything I wanted to say about this game!
3. Armchair BEA: Young Adult Literature (blog post)

I had a lot of fun participating in Armchair BEA earlier this year, and this was one of my favourite topics to write about.
4. The Raven Boys (book review)
This is one of my favourite books evah! Since I wrote this review, I've reread the book, and even got my hands on an ARC of the sequel (borrowed from a fellow blogger). I can't even put into words how much I love this book, but in this review I really tried!
5. The Distant Hours (book review)
I read this book in 2011 but it has stayed with me. It's one of my favourite books, and a great blend of historical fiction and mystery. It was kind of heartbreaking but beautiful. I always recommend this book to people looking for a good historical fiction read.
So those are five posts that I'm fairly proud of!