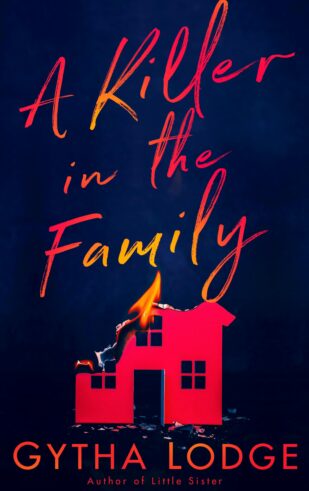 A Killer In The Family
By Gytha Lodge Series:
DCI Jonah Sheens #5
Source
Library
Published by
Random House
on August 8, 2023
Rating:

When the police found the first body, left on a bonfire in the fields, they worried it had the hallmarks of a serial killer.

Now, as they find the second, they know for sure.

Panic about the "bonfire killer" quickly spreads through the sedate, suburban area of Southampton. Women are urged not to travel alone at night, and constant vigilance is encouraged among the local residents. But single mom Aisling Cooley has a lot to distract her: two beloved teenage sons and a quest to find her long-lost father, whom she hasn't seen since she was a teenager growing up in Ireland.

After much debate she decides to upload her DNA to an ancestry website, and when she gets a match she is filled with an anxious excitement, that her questions about her father's disappearance from her life might finally be answered.

But to her horror, it's not her father who's found her. It's a detective.

And they say her DNA is a close match for the bonfire killer...
This is the fifth book in the DCI Jonah Sheens series, which I initially quite enjoyed reading, but the last couple of books really didn't do it for me. So I wasn't expecting much going into this one, but was hopeful that it would be a more enjoyable read than the last couple entries in the series.
So I was pleasantly surprised to really enjoy this for the first few chapters. The mystery itself was interesting enough, but I also liked reading about Jonah's team working the case and the family that was central to their investigation.
There was an element of the crimes that involved cruelty to animals, which I really didn't like and which definitely brought down my enjoyment and overall rating. I just don't want to read about that kind of thing. This also moved way too slowly for my taste, and I found the last couple of chapters really abrupt and kind of disorienting.
So this was an uneven read for me, but one I liked better than the previous two books in the series, and I know whenever the next comes out, I'll be putting a hold on it at my library!