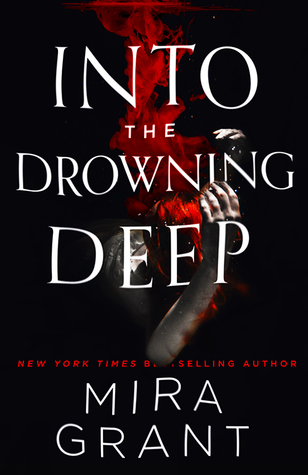 Into The Drowning Deep
By Mira Grant Series:
Rolling In The Deep #1
Source
Purchased
Published by
Orbit
on November 14, 2017
Rating:

Seven years ago, the Atargatis set off on a voyage to the Mariana Trench to film a "mockumentary" bringing to life ancient sea creatures of legend. It was lost at sea with all hands. Some have called it a hoax; others have called it a maritime tragedy.

Now, a new crew has been assembled. But this time they're not out to entertain. Some seek to validate their life's work. Some seek the greatest hunt of all. Some seek the truth. But for the ambitious young scientist Victoria Stewart this is a voyage to uncover the fate of the sister she lost.

Whatever the truth may be, it will only be found below the waves. But the secrets of the deep come with a price.
With fall on the horizon, it seemed like the perfect time to get into some creepy books. And because I love Mira Grant's Newsflesh series, I decided to check out this book of hers that was on my Kobo.
I loved this book's take on the mermaid/siren creature, and that the book didn't waste time getting dark and spooky and violent. There was a lot of science talk that was definitely over my head but it was interesting, and I wasn't all that invested in the characters, but I was just so curious to see how this horrific scenario would play out.
This book was super tense and had me on the edge of my seat. I felt like the ending was a bit rushed though, and I'm not sure if there will be another book (which I will definitely read) or not. If the end is a final ending, I think it leaves me a little dissatisfied, but overall I really enjoyed this book! This was a great choice for the start of my spooky fall reading.