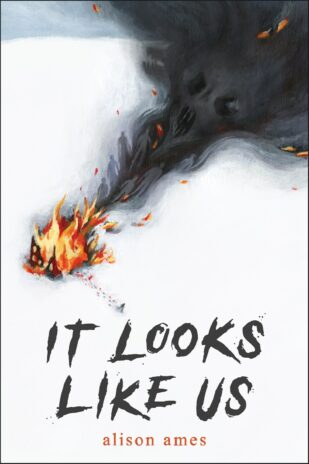 It Looks Like Us
By Alison Ames Source
Library
Published by
Page Street Kids
on September 13, 2022
Rating:

The remote terror of THE THING meets the body horror of WILDER GIRLS in this fast-paced Antarctic thriller.

Shy high school junior Riley Kowalski is spending her winter break on a research trip to Antarctica, sponsored by one of the world's biggest tech companies. She joins five student volunteers, a company-approved chaperone, and an impartial scientist to prove that environmental plastic pollution has reached all the way to Antarctica, but what they find is something much worse… something that looks human.

Riley has anxiety--ostracized by the kids at school because of panic attacks--so when she starts to feel like something's wrong with their expedition leader, Greta, she writes it off. But when Greta snaps and tries to kill Riley, she can't chalk it up to an overactive imagination anymore. Worse, after watching Greta disintegrate, only to find another student with the same affliction, she realizes they haven't been infected, they've been infiltrated--by something that can change its shape. And if the group isn't careful, that something could quickly replace any of them.
I love John Carpenter's The Thing, so I was very interested in this book!
This started out really well for me, but the pacing and tension really dropped off in the middle, and I didn't love the ending. I think these kinds of stories have a lot of potential but can be difficult because they tend to end up as a bunch of characters trapped in the same place, with no overt activity for a big portion of time (eg. because the creature is trying to hide out or doesn't want to reveal itself). So everyone is tense and suspicious of each other and they argue a lot, but it isn't necessarily interesting to read about.
In this case, I think it would have interested me more if I had been more invested in the characters, but I just couldn't get there.
So I had high hopes, and this was decent, but I didn't love it as I'd hoped I would!