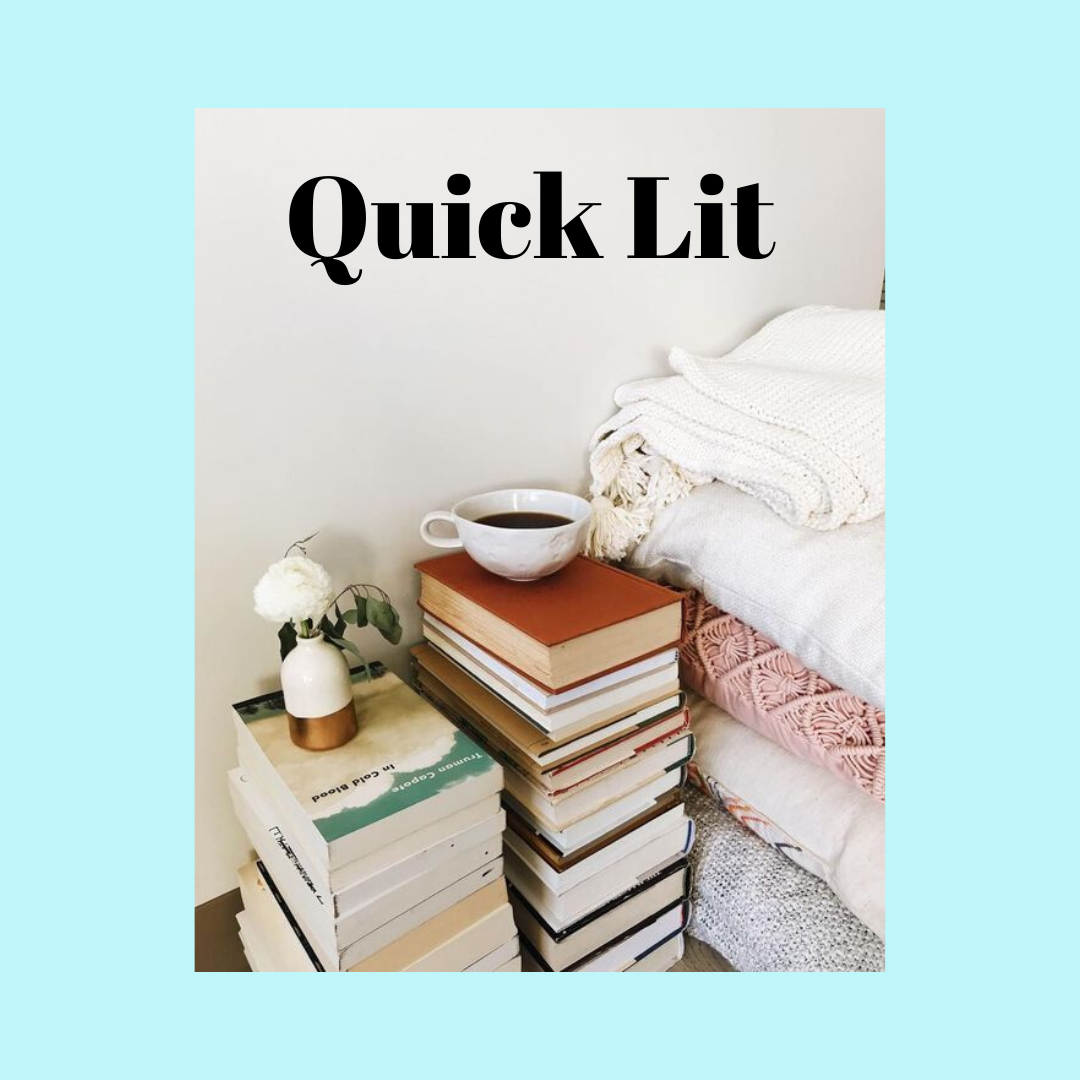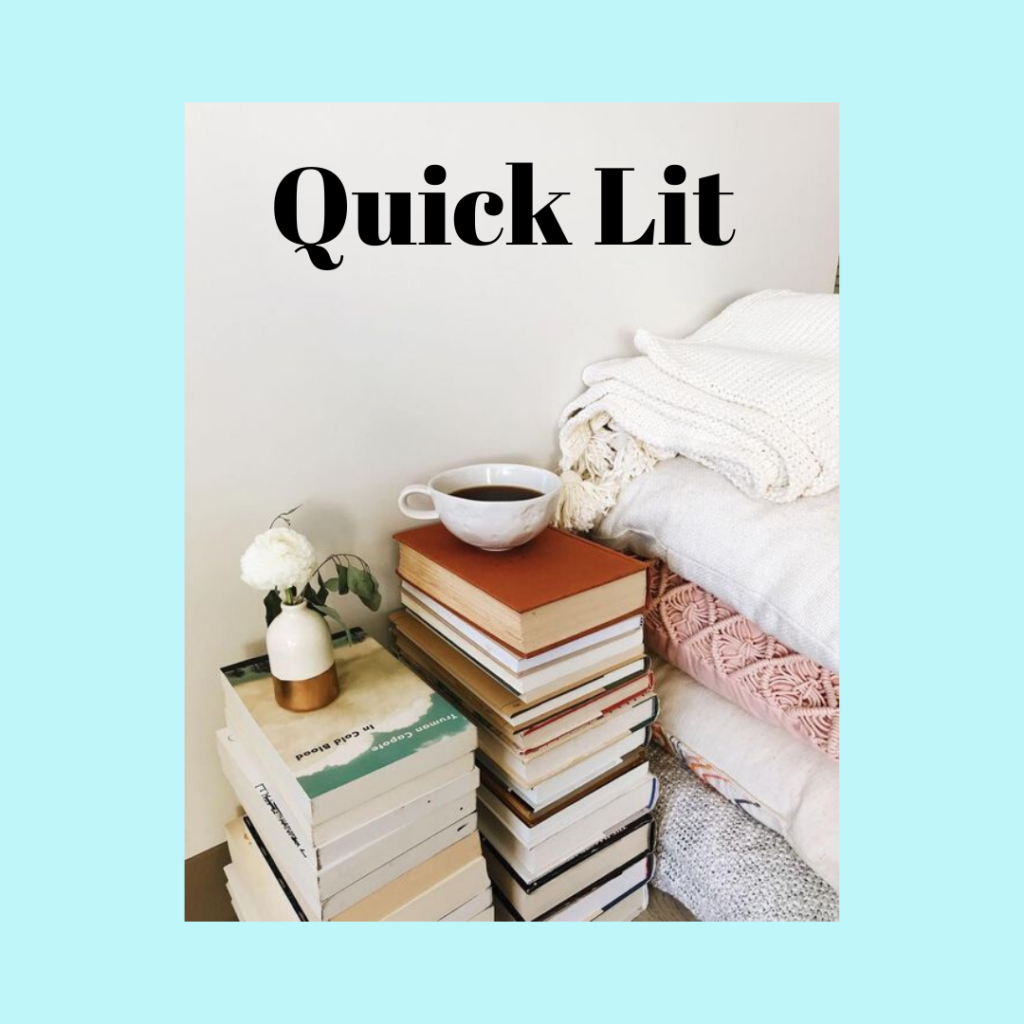 August 2022
I've been reading so much, but I don't always feel like writing a full review for everything. I was inspired by Modern Mrs. Darcy's Quick Lit posts, as well as Hannah at So Obsessed With's monthly Quick Lit posts, and decided to do something similar as a way to briefly discuss the books I read in a month but don't write full reviews for.
My August reading was a bit better than July's. I read 13 books, and I quite enjoyed the majority of them, so I'm happy with that!
I've reviewed four of my August reads here already:
For Butter or Worse, Erin La Rosa;
The Noh Family, Grace K. Shim;
A Flicker in the Dark, Stacy Willingham; and
Run Time, Catherine Ryan Howard.
I am going to review two e-ARCs I read last month on the blog likely next week (The Holiday Swap, Maggie Knox and Only a Monster, Vanessa Len). I also read two graphic novels/comics that I'm not reviewing (but I did rate them on Goodreads), but will mention here: How To Tell If Your Cat is Plotting to Kill You, Matthew Inman, and One Cup At a Time: A Cat's Cafe Collection, Matt Tarpley.
So here are my thoughts on the rest of my August reads: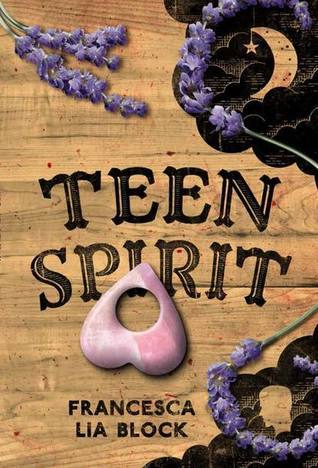 Teen Spirit, Francesca Lia Block (owned) – 2⭐
Nothing about this worked for me.
We Have Always Lived in the Castle, Shirley Jackson (owned) – 3⭐
I wanted to love this, given its status as a classic, but while I liked the atmosphere and the story in general, I thought it was really slow and not very interesting at times.
The Book of Cold Cases, Simone St. James (library) – 3.5⭐
This was a good, intriguing read that was a fun mix of murder mystery and ghost story.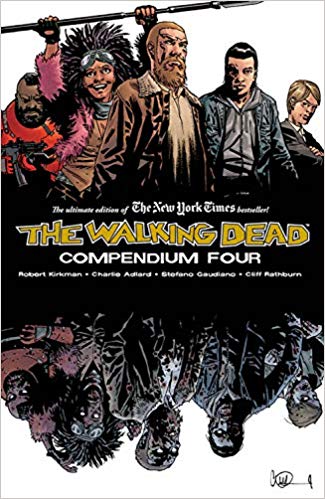 The Walking Dead: Compendium Four, Robert Kirkman et al. (owned) – 3⭐
I didn't realize when I started reading this that it was the final in the series, so I wasn't totally prepared for the ending, but I have mixed feelings about it. I love the series generally, but my enthusiasm waned as it went on.
Paperbacks From Hell: The Twisted History of 70s and 80s Horror Fiction, Grady Hendrix (library) – 3⭐
This was a fun read with some great old covers.
What have you been reading lately?