June 2020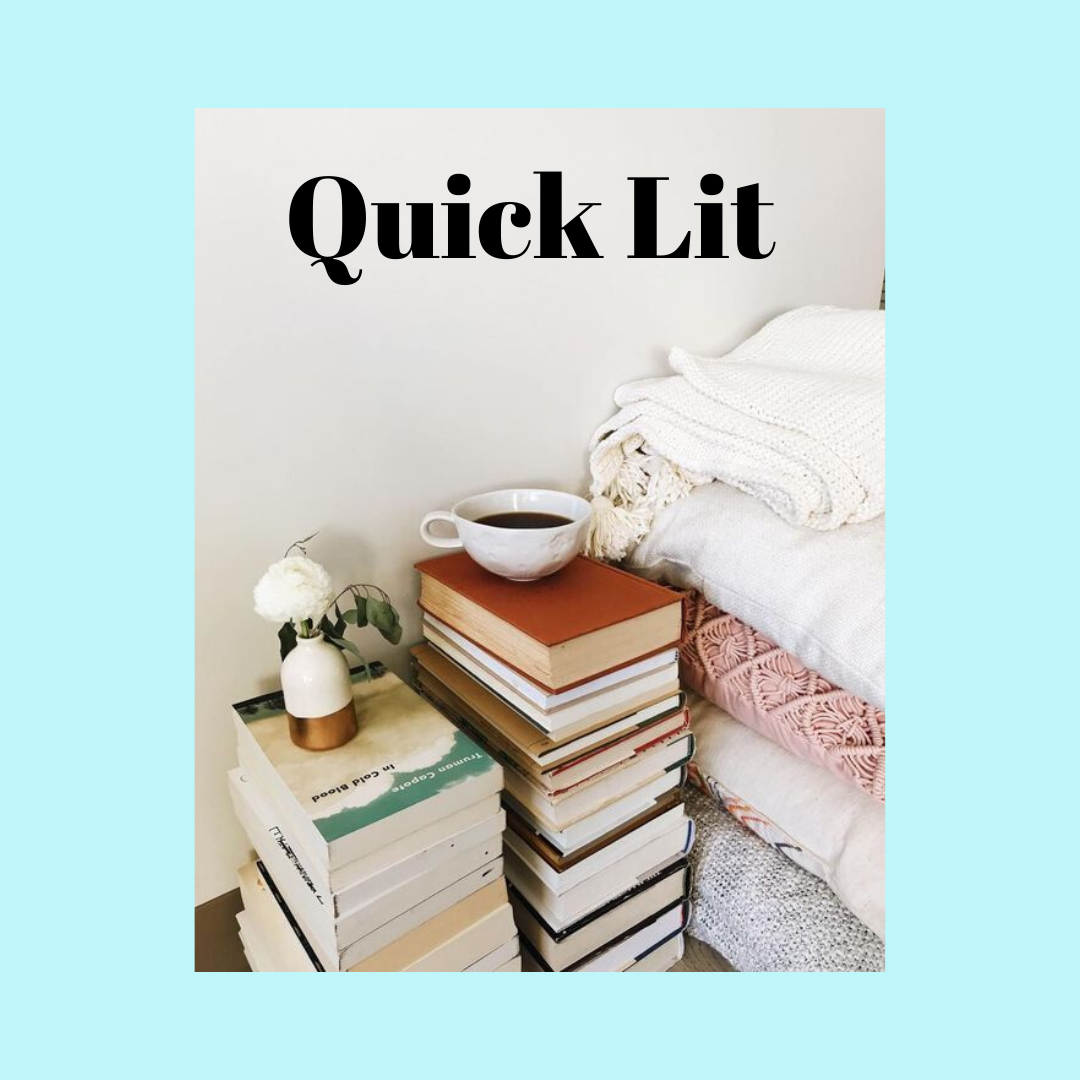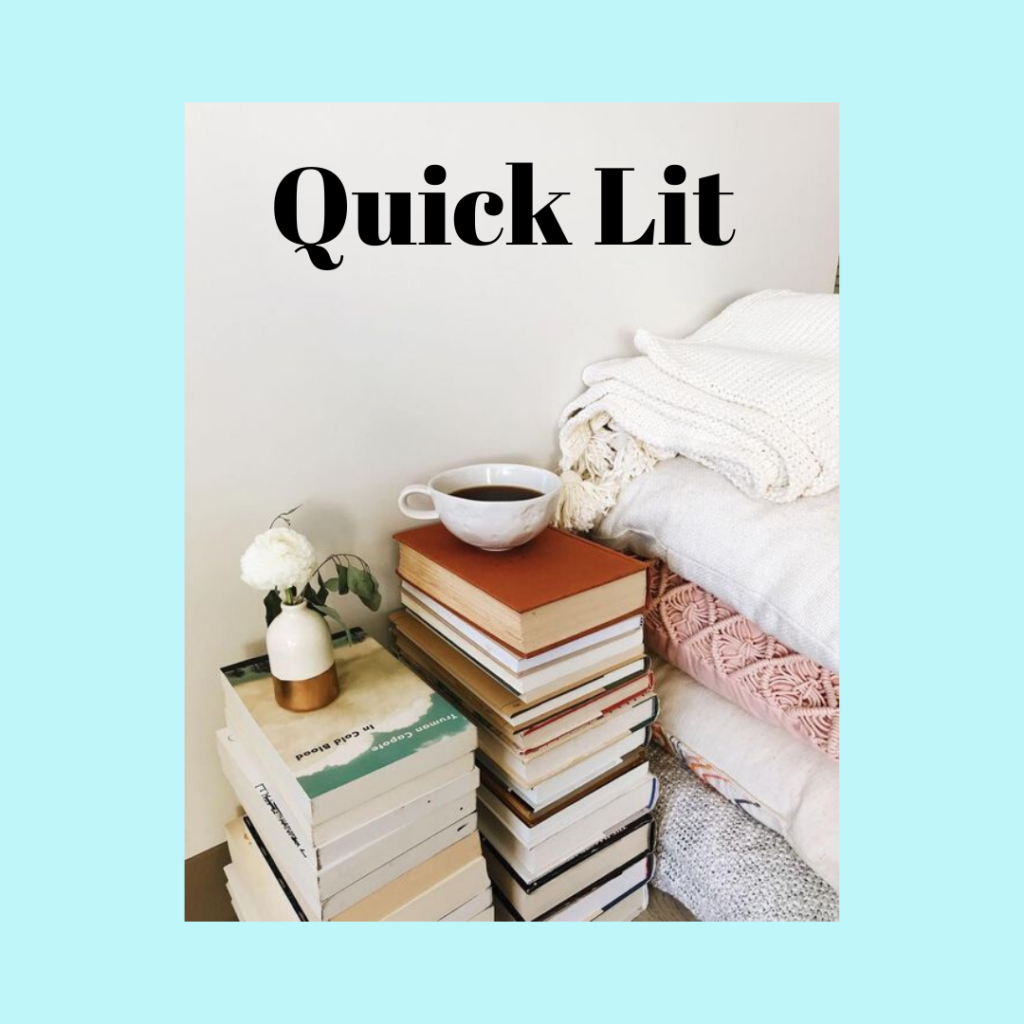 I've been reading a lot lately, and not always feeling like I want to write a full review for each book read (or sometimes I just don't have much to say about a book). So I was inspired by Modern Mrs. Darcy's Quick Lit posts, as well as Hannah at So Obsessed With's monthly Quick Lit posts, and decided to do something similar as a way to briefly discuss the books I read in a month but don't write full reviews for.
June was an excellent reading month for me! I read 22 books (which puts my total for the year at 99, so I've bumped up my initial reading goal of 100 books to 125 books this year).
Here is a list of the books I've finished in June that I've reviewed / will review here on the blog (with links to my reviews, where they've been posted, and an asterisk to note the books that will be reviewed in the future):
Spin the Dawn, Elizabeth Lim;
These Women, Ivy Pochoda;
Mother Daughter Widow Wife, Robin Wasserman*;
The Shapeless Unease: A Year of Not Sleeping, Samantha Harvey;
Wicked As You Wish, Rin Chupeco*;
The Girl From Widow Hills, Megan Miranda*;
I'll Be the One, Lyla Lee;
She Lies in Wait, Gytha Lodge*;
Watching From the Dark, Gytha Lodge*;
The Honey-Don't List*, Christina Lauren; and
Your House Will Pay, Steph Cha*.
Here are my thoughts on the rest of the books I read in June:
Hood Feminism: Notes From the Women That a Movement Forgot, Mikki Kendall (purchased) – 4⭐
This was such an illuminating, eye-opening book. And I felt ashamed and uncomfortable that my eyes hadn't been open (and that I hadn't realized that), but moving past that so that I could read and learn was powerful.
Mikki Kendall connects each chapter/essay to her life, and writes in such a way that made everything informative, educational, but not dry. I was interested in and appreciated the connections she made so that I could follow.
This was such a fantastic book, highly recommended.
The Subtweet, Vivek Shraya (purchased) – 4⭐
This was a very quick, absorbing read about friendship, social media, and music. I was drawn into this story right away.
The Death of Truth: Notes on Falsehood in the Age of Trump, Michiko Kakutani (library) – 3⭐
This was a quick, interesting read, but not a standout for me.
I Like to Watch: Arguing My Way Through the TV Revolution, Emily Nussbaum (library) – 4⭐
This was an interesting book of essays and writing on TV. Even where the shows discussed weren't necessarily ones I'd enjoyed or even watched, I found Nussbaum's writing style really compelling and I just liked reading what she had to say about TV.
Last Rituals, Yrsa Sigurðardóttir (purchased) – 2.5⭐
I couldn't really get into this one. I thought it was kind of predictable in terms of the culprit, and while I liked reading a mystery that takes place somewhere with a different culture than what I know, this book didn't really hold my attention.
Such a Fun Age, Kiley Reid (purchased) – 4⭐
This was a gripping, intriguing story.
Truly Madly Royally, Debbie Rigaud (purchased) – 3⭐
This was very sweet. I liked Zora's community involvement and the mild romance with Owen, but I never felt as though I got past the surface with him. Owen's character felt really underdeveloped to me, but I did like reading about Zora's relationships with her family and with her BFF.
Mindy Kim and the Yummy Seaweed Business, Lyla Lee (library) – 4⭐
This was a very fun read with fantastic, cute illustrations.
The Guest List, Lucy Foley (e-ARC) – 3⭐
This was a page-turner, more as a result of the format which left cliffhangers at nearly every chapter, and which jumped back and forth in time, and while I eagerly read to unravel the mystery, the characters felt very empty to me. This was a fun, quick read but not one that I got emotionally wrapped up in.
Proust and the Squid: The Story and Science of the Reading Brain, Maryanne Wolf (owned) – 4⭐
I have no science background, but found this so fascinating. I've recently become really curious about and interested in the process of reading: what's happening in the brain when someone reads, why some people read faster than others, etc. Written for a layperson, this book was right on the edge of giving me the scientific explanation without overwhelming me with information that went over my head. This was very readable and really interesting.
What have you been reading lately?