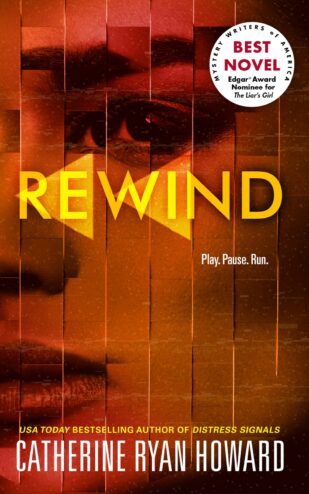 Rewind
By Catherine Ryan Howard Source
Purchased
Published by
Blackstone Publishing
on September 5, 2019
Rating:

PLAY

Andrew, the manager of Shanamore Holiday Cottages, watches his only guest via a hidden camera in her room. One night the unthinkable happens: a shadowy figure emerges on-screen, kills her, and destroys the camera. But who is the murderer? How did they know about the camera? And how will Andrew live with himself?

PAUSE

Natalie wishes she'd stayed at home as soon as she arrives in the wintry isolation of Shanamore. There's something creepy about the manager. She wants to leave, but she can't-not until she's found what she's looking for ...

REWIND

Psycho meets Fatal Attraction in this explosive story about a murder caught on camera. You've already missed the start. To get the full picture you must rewind the tape and play it through to the end, no matter how shocking ...
This book opened with a scene that pulled me in right away, and the back and forth jumps between past and present kept me engaged with the mystery, trying to piece everything together. I also really enjoyed the small-town, remote setting of Shanamore.
But the resolution felt unsatisfying, and the epilogue felt strangely distanced from the rest of the story. I did consider that might have been intentional, given View Spoiler » the killer's actual distance from the object of her affection (and stalking) « Hide Spoiler but it felt too removed from everything else, for me.
I've got a few more Catherine Ryan Howard books on my TBR, and I'm looking forward to them – she does know how to grab a reader's attention!