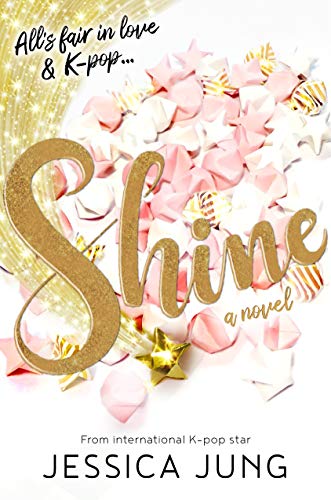 Shine
By Jessica Jung Series:
Shine #1
Source
Received from the publisher
Published by
Simon Pulse
on September 29, 2020
Received from the publisher in exchange for an honest review. This does not affect my opinion of the book or the content of my review.
Rating:

What would you give for a chance to live your dreams?

For seventeen-year-old Korean American Rachel Kim, the answer is almost everything. Six years ago, she was recruited by DB Entertainment—one of Seoul's largest K-pop labels, known for churning out some of the world's most popular stars. The rules are simple: Train 24/7. Be perfect. Don't date. Easy right?

Not so much. As the dark scandals of an industry bent on controlling and commodifying beautiful girls begin to bubble up, Rachel wonders if she's strong enough to be a winner, or if she'll end up crushed… Especially when she begins to develop feelings for K-pop star and DB golden boy Jason Lee. It's not just that he's charming, sexy, and ridiculously talented. He's also the first person who really understands how badly she wants her star to rise.
I've been excited about the books coming out lately about k-pop (I'll Be The One by Lyla Lee; K-pop Confidential by Stephen Lee; and this one!).
In Shine, I loved the look into the intense, competitive world of k-pop trainees. Knowing that the author, Jessica Jung, was a member of the k-pop group Girls Generation made me believe that Rachel's experience as a trainee was an accurate reflection of the super harsh environment and sky-high pressure and expectations put on the girls hoping to debut. And the rivalries! I liked reading about Rachel's rivalry with Mina, another trainee, in particular.
I was more interested in Rachel's life as a trainee than I was in the romance, and my interest waned at times when the story felt slow, but this was a fun read. Shine left just enough threads hanging to have me excited about book two already.