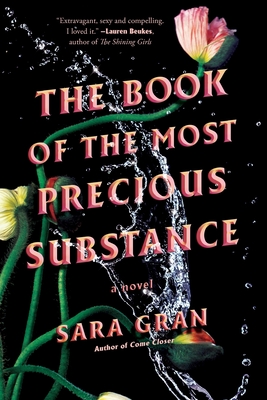 The Book Of The Most Precious Substance
By Sara Gran Source
Purchased
Published by
Dreamland Books
on February 8, 2022
Rating:

A mysterious book that promises unlimited power and unrivaled sexual pleasure. A down-on-her-luck book dealer hoping for the sale of a lifetime. And a twist so shocking, no one will come out unscathed.

After a tragedy too painful to bear, former novelist Lily Albrecht has resigned herself to a dull, sexless life as a rare book dealer. Until she gets a lead on a book that just might turn everything around. The Book of the Most Precious Substance is a 17th century manual on sex magic, rumored to be the most powerful occult book ever written—if it really exists at all. And some of the wealthiest people in the world are willing to pay Lily a fortune to find it—if she can. Her search for the book takes her from New York to New Orleans to Munich to Paris, searching the dark corners of power where the world's wealthiest people use black magic to fulfill their desires. Will Lily fulfill her own desires, and join them? Or will she lose it all searching for a ghost? The Book of the Most Precious Substance is an addictive erotic thriller about the lengths we'll go to get what we need—and what we want.
I was so excited to read this because I liked Sara Gran's Come Closer so much.
This was the kind of book that I was torn between wanting to rush through to see what happened next, and wanting to take my time to read because I didn't want the story to end.
I love books about books, and central to this story was an extremely rare, valuable, and possibly dangerous book called The Book of the Most Precious Substance. I was so absorbed in Lily's hunt for the book, which started off as a fun adventure but became a very high-stakes journey as the story progressed.
Sara Gran's writing was wonderful. Everything was so atmospheric and vivid, and I loved journeying from one famous city to the next as Lily tried to track down the book. Was this worth upending the life she'd become accustomed to? Was there any chance of actually finding it? Was someone following her? Why were the people who knew about the book dying? And while there was plenty of sex and intrigue in the book, this story is really about, what else, power. And it was fascinating to see, in the world of this book, who had it, who wanted it, what they planned to do with it, and what they would do to get it (or more of it – as it seems that no one in power feels that they have enough). And perhaps Lily herself was not immune to the book's influence.
I so enjoyed this book, and now I'm looking for more books about books to add to my TBR!