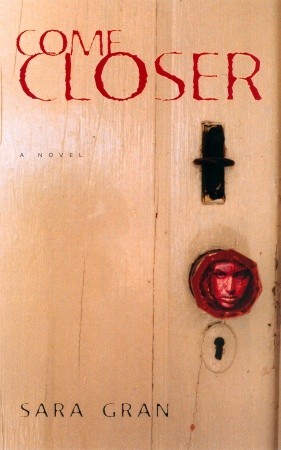 Come Closer
By Sara Gran Source
Library
Published by
Soho Press
on July 1, 2003
Rating:

If everything in Amanda's life is so perfect, then why the mood swings, the obscene thoughts, the urge to harm the people she loves? What are those tapping sounds in the walls? And who's that woman following her? The mystery behind what's happening to Amanda in Come Closer is so frightening that it "ought to carry a warning to...readers."
This was such a great pick for my fall spooky reading! It's a small book, and I tore through it in a day.
This was creepy, dark, and utterly absorbing. I really enjoyed it, even if I don't think it's scary as the synopsis makes it sound (although as I've said before, I read and watch a lot of horror so YMMV).
This was just such a deliciously dark and unsettling book, and I could see right away that things were going to keep getting worse for poor Amanda. And while it's a horror story on the surface, there was more going on here to dig into, about desire and the roles we play in our lives and relationships. Highly recommended!