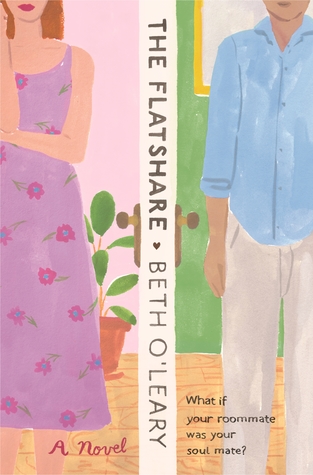 The Flatshare
Source
Library
Published by
Quercus
on April 18, 2019
Rating:

Tiffy Moore needs a cheap flat, and fast. Leon Twomey works nights and needs cash. Their friends think they're crazy, but it's the perfect solution: Leon occupies the one-bed flat while Tiffy's at work in the day, and she has the run of the place the rest of the time.

But with obsessive ex-boyfriends, demanding clients at work, wrongly imprisoned brothers and, of course, the fact that they still haven't met yet, they're about to discover that if you want the perfect home you need to throw the rulebook out the window…
I'd heard such good things about this book from people that I knew I had to read it. The wait for the ebook with my library was very long, and when my hold was finally available, I thought it would make for a nice change of pace from the darker, murder-y books I'd been reading so much.
This was a nice change of pace, but it was also not as fluffy as I thought it would be.
The premise was so intriguing and I think my favourite thing about the book was seeing how Tiffy and Leon could live very separate lines in the same space.
The romance was nice – just that. I didn't think it was very swoony, but there wasn't anything I outright disliked about Tiffy and Leon as a couple.
I just didn't get very pulled into this one, and wasn't really excited to pick it back up after I'd put it down. I didn't love any of the characters all that much either, and if I'm going to get invested in a romance or romcom, I need to care about them. It's possible I wasn't actually in the mood for a bookish change of pace, but the buzz and long wait at the library had me wanting to finish it despite my lukewarm feelings at times.
The Flatshare was a pleasant enough read, but not totally my cup of tea, and not one that pulled me in emotionally.