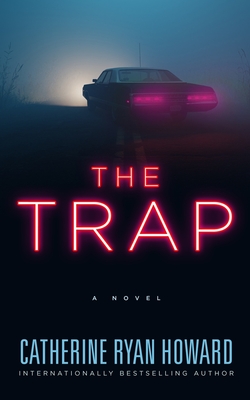 The Trap
By Catherine Ryan Howard Source
Received from the publisher
Published by
Blackstone Publishing
on August 1, 2023
Received from the publisher in exchange for an honest review. This does not affect my opinion of the book or the content of my review.
Rating:

One year ago, Lucy's sister, Nicki, left to meet friends at a pub in Dublin and never came home. The third Irish woman to vanish inexplicably in as many years, the agony of not knowing what happened that night has turned Lucy's life into a waking nightmare. So, she's going to take matters into her own hands.

Angela works as a civilian paper-pusher in the Missing Persons Unit, but wants nothing more than to be a fully-fledged member of An Garda Síochána, the Irish police force. With the official investigation into the missing women stalled, she begins pulling on a thread that could break the case wide open—and destroy her chances of ever joining the force.

A nameless man drives through the night, his latest victim in the back seat. He's going to tell her everything, from the beginning. And soon, she'll realize: what you don't know can hurt you …
As soon as I read this synopsis, I was desperate to get my hands on this! So I was very excited to get an e-ARC and eagerly dove into this story.
I keep thinking about this book since I finished reading it a few weeks ago. I needed some time to sit with it because I was genuinely surprised by the ending and it was kind of a gut-punch when I saw where the author was going.
This is definitely my favourite Catherine Ryan Howard book, and I've enjoyed every one I've read. But this one really stuck with me, and while there was a lot going on, I just went with it instead of trying to anticipate any twist or solve any mystery.
I definitely recommend this, especially for mystery/thriller fans. This is undoubtedly one of my favourite reads of the year.