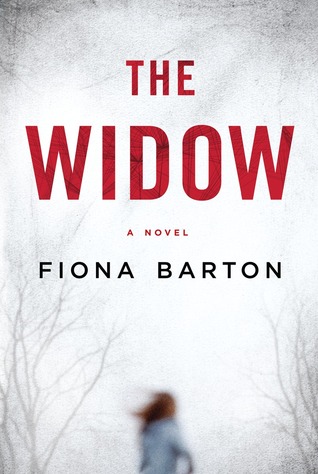 The Widow
By Fiona Barton Source
Received from the publisher
Published by
Penguin Random House Canada
on February 16, 2016
Received from the publisher in exchange for an honest review. This does not affect my opinion of the book or the content of my review.
Rating:

Cover image and summary from Goodreads:

For fans of Gone Girl and The Girl on the Train, an electrifying thriller that will take you into the dark spaces that exist between a husband and a wife.

When the police started asking questions, Jean Taylor turned into a different woman. One who enabled her and her husband to carry on, when more bad things began to happen...

But that woman's husband died last week. And Jean doesn't have to be her anymore.

There's a lot Jean hasn't said over the years about the crime her husband was suspected of committing. She was too busy being the perfect wife, standing by her man while living with the accusing glares and the anonymous harassment.

Now there's no reason to stay quiet. There are people who want to hear her story. They want to know what it was like living with that man. She can tell them that there were secrets. There always are in a marriage.

The truth—that's all anyone wants. But the one lesson Jean has learned in the last few years is that she can make people believe anything…
I received a finished copy of The Widow from the publisher and Chapters-Indigo, which was a complete surprise. The book came with a letter saying I was one of the first in Canada to read Gone Girl and The Girl on the Train, and so they thought I would be interested in this book too. They weren't wrong!
I read the synopsis and was immediately intrigued. I read the book very quickly, feeling pulled into the story and not wanting to put it down. And I can see where the comparisons to Gone Girl and The Girl on the Train come from, but personally, I didn't enjoy this book as much as I enjoyed those other two.
The structure of the story was fun, with the jumps back and forth in time and covering different characters' perspectives, and it certainly was an interesting depiction of a marriage. But as a mystery, there was nothing all that mysterious or surprising to me. I enjoyed reading about the investigators working on the case, but I didn't feel surprised by anything in the end.
As someone who loves Gone Girl and enjoyed The Girl on the Train, I feel that this book suffers by being compared to those two. It's not as twisty or shocking, but it was nonetheless a book that I couldn't put down. Recommended.