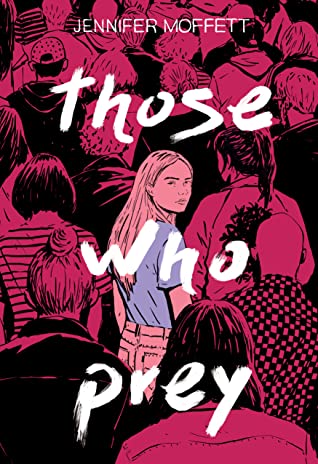 Those Who Prey
By Jennifer Moffett Source
Library
Published by
Atheneum
,
Simon & Schuster
on November 10, 2020
Rating:

College life isn't what Emily expected.

She expected to spend freshman year strolling through the ivy-covered campus with new friends, finally feeling like she belonged. Instead, she walks the campus alone, still not having found her place or her people so far away from home.

But then the Kingdom finds her.

The Kingdom, an exclusive on-campus group, offers everything Emily expected of college and more: acceptance, friends, a potential boyfriend, and a chance to spend the summer in Italy on a mission trip. But the trip is not what she thought it would be. Emily and the others are stripped of their passports and money. They're cut off from their families back home. The Kingdom's practices become increasingly manipulative and dangerous.

And someone ends up dead.

At times unsettling and always riveting, Those Who Prey looks at the allure of cult life, while questioning just how far we're willing to go to find where we belong.
The first part of this story was really effective in terms of showing how Emily got pulled into the Kingdom. She was lonely and when Josh and Heather offered friendship and understanding and a sense of belonging, she got swept up in everything else.
I found the second half less captivating and less satisfying because it felt disjointed and somewhat rushed, but this was definitely a tough, unsettling, tense look at cults and how someone can get roped into that world.
If you are drawn to stories about cults and crime, this is recommended reading!