Week In Review
February 8 – 14
Happy Valentine's Day! And also happy Family Day (tomorrow) to my fellow Ontarians. I love long weekends!!
My big plan for Valentine's Day is to watch the new Walking Dead episode tonight! I cannot wait!!! I've been watching the AMC marathon and I'm so freaking excited for a new episode.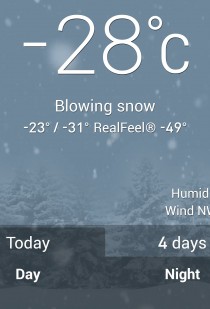 Also, because it was so unbelievably cold here yesterday (-49 Celsius with wind chill!!), my glasses basically froze and broke, so I've had to go out today to try and replace them. But I should have a pair – the exact same as the ones that broke, yay – by mid-week. Phew! I'm pretty blind without my glasses so I'm using an old pair until then.
As for books, I think it was a pretty quiet book week. I had a mysterious package from Penguin Random House Canada that wasn't able to be delivered, so I need to trek out to the courier depot sometime soon to pick it up. I'm very excited to see what's inside!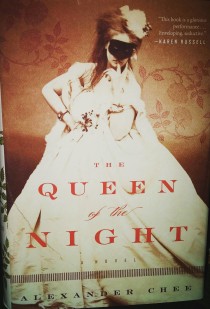 I pre-ordered Alexander Chee's The Queen of the Night, which arrived a few days ago, and it sounds so so so good. I'm really looking forward to reading this one:
Lilliet Berne is a sensation of the Paris Opera, a legendary soprano with every accolade except an original role, every singer's chance at immortality. When one is finally offered to her, she realizes with alarm that the libretto is based on a hidden piece of her past. Only four could have betrayed her: one is dead, one loves her, one wants to own her. And one, she hopes, never thinks of her at all.  As she mines her memories for clues, she recalls her life as an orphan who left the American frontier for Europe and was swept up into the glitzy, gritty world of Second Empire Paris. In order to survive, she transformed herself from hippodrome rider to courtesan, from empress's maid to debut singer, all the while weaving a complicated web of romance, obligation, and political intrigue.

Featuring a cast of characters drawn from history, The Queen of the Night follows Lilliet as she moves ever closer to the truth behind the mysterious opera and the role that could secure her reputation — or destroy her with the secrets it reveals.
I read one book this week, and it was excellent: V.E. Schwab's A Gathering of Shadows. Guys, it's so incredibly good. If you liked A Darker Shade of Magic, you're going to love this sequel!
I'm still reading Queen of Shadows (I was really liking it but my interest has kind of waned. I'll get back to it this week), and deciding what else to start reading now. I'm thinking my next book will be The Widow by Fiona Barton, out here in Canada this week.
On the blog, I posted my reviews of These Vicious Masks and After the Woods, as well as Project SPN Rewatch posts about season two episodes 17 (Heart) and 18 (Hollywood Babylon).
Coming up this week are my reviews of Take the Fall, by Emily Hainsworth, and A Gathering of Shadows, along with a couple more Supernatural posts.
I hope you've had a lovely (long) weekend! Happy Sunday!
Related Posts