February 22 – 28
Hello! I'm going to keep this short and sweet, because I've been having a fabulous weekend and I'd like to get back to it: books, movies (James Bond and Harry Potter), Netflix (Bones and White Collar). I'll be watching some of the Oscars tonight, but will of course also be watching the new episode of The Walking Dead.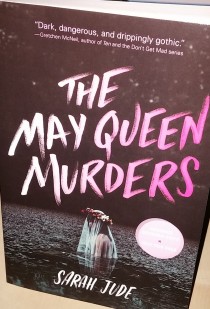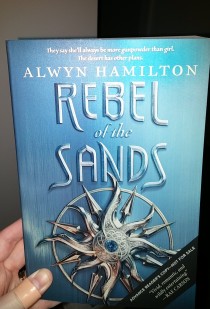 There was some exciting book mail this week: ARCs of The May Queen Murders by Sarah Jude, and Rebel of the Sands by Alwyn Hamilton, Both sound so great and I'm really excited to read them.
I also purchased the e-book of Kill the Boy Band, by Goldy Moldavsky, which sounds really good.
I only finished reading one book this week (My Cousin Rachel, by Daphne du Maurier). I'm reading a few books currently, but nothing that's really grabbing my attention. I could just be in a reading slump. I'm debating starting something new, to try and change things up, or trying to finish one of my current reads.
On the blog, I posted reviews of Fiona Barton's The Widow, and The Lifeboat Clique by Kathy Parks. I don't have any reviews scheduled for this week, so I think I'll take the week to try and catch up on reading and hopefully finish something and get a review written!
I hope you're all having a lovely, lazy, cozy weekend like me! Happy Sunday!