Week In Review
May 2 – 8
Well well well. What a majorly epic book week I've had!! And I'm in the middle of a three day weekend (I got my husband concert tickets as a birthday gift, and I figured with a Sunday night concert that starts a little later in the evening, I should take the Monday off as a treat). I've been fighting a stupid cold for the last few days so hopefully it's behind me in time for the concert!
Before I go on, I want to say to everyone heading out to BEA in Chicago this week: have fun!!! I'm sad not to be going, but I can't wait to see pictures, read blog post recaps, and of course borrow books from my friends who are going! 🙂
As I mentioned in last week's post, I attended the Ottawa Book Blogger Meet Up last Sunday. I always look forward to this event, and it's become a time for me to reflect on my blogging life. I attended the Ottawa meet up for the first time a few years ago, and it's through that event that I met all of my awesome Ottawa bookish people! We have travelled to book events together (including BEA!!), become part of a YA book club, and had some great non-book related fun (ahem High School Musical viewing night…). And this year's meet up was another great one! I met some new people, heard about some upcoming releases that sound really good, and of course, I received some truly exciting ARCs (a mix of YA, MG, and adult) and swag, courtesy of the fabulous organizers and publishers: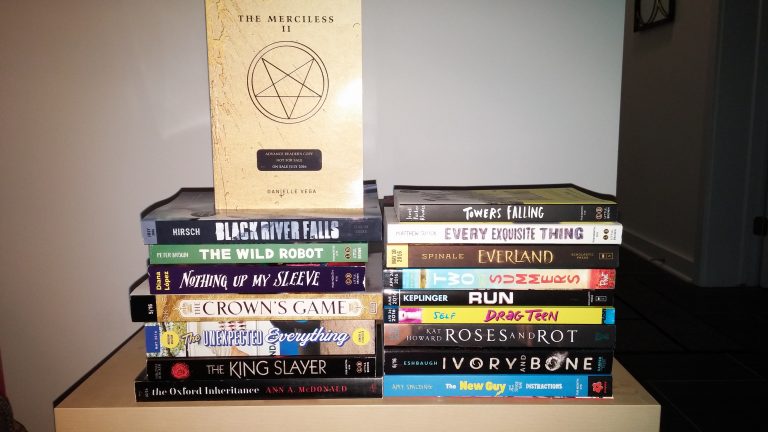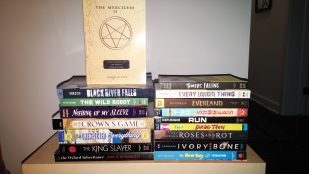 The Merciless II: The Exorcism of Sofia Flores, by Danielle Vega (I actually squealed when I got this book in my hands. I love her books and this is totally one of my most-anticipated books of the year!);
Black River Falls, by Jeff Hirsch;
The Wild Robot, by Peter Brown (this sounds really good!);
Nothing Up My Sleeve, by Diana Lopez;
The Crown's Game, by Evelyn Skye;
The Unexpected Everything, by Morgan Matson (eee!!! I think this will be a perfect summer read!!);
The King Slayer, by Virginia Boecker;
The Oxford Inheritance, by A.A. McDonald;
Towers Falling, by Jewell Parker Rhodes;
Every Exquisite Thing, by Matthew Quick;
Everland, by Wendy Spinale;
Two Summers, by Aimee Friedman (I'm so into sliding-doors stories);
Run, by Kody Keplinger;
Drag Teen, by Jeffery Self;
Roses and Rot, by Kat Howard;
Ivory and Bone, by Julie Eshbaugh (SO EXCITED for this one!);
The New Guy (and Other Senior Year Distractions), by Amy Spalding; and
Sing (sampler), by Vivi Greene.
Phew! A very very big thank you to the generous publishers, and to the event organizers! I am already looking forward to next year's!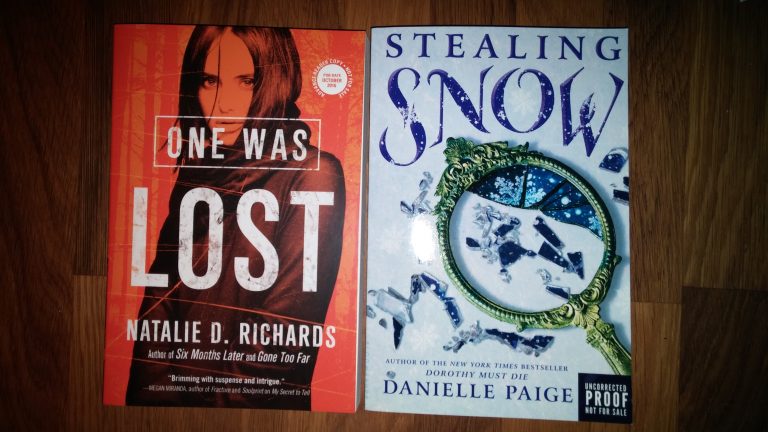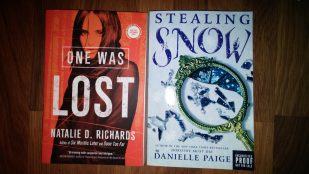 I also participated in Raincoast's Teens Read Fall 2016 book preview via Google Hangout yesterday, which was so fun! I loved hearing about the upcoming books that they're excited about, and loved the Twitter chat with other bloggers. Raincoast sent out an awesome swag pack in advance, and included in mine were these two lovely ARCs:
One Was Lost, by Natalie D. Richards; and
Stealing Snow, by Danielle Paige.
AND I won a prize pack featuring Heartless by Marissa Meyer! I am still beyond excited about that and can't wait for it to arrive in the mail! And shout out to my fellow Ottawa blogger Kathy, who won a prize pack too!
And the bookish excitement doesn't stop there! I meant it when I said this was an epic book week. I was a lucky lady because I received the following via Edelweiss:
Of Fire and Stars, by Audrey Coulthurst;
The Secret of a Heart Note, by Stacey Lee;
Three Dark Crowns, by Kendare Blake (YASSSSSSS! So looking forward to this one! I love Kendare's books!);
Replica, by Lauren Oliver (SO MUCH EXCITEMENT!); and
Diplomatic Immunity, by Brodi Ashton.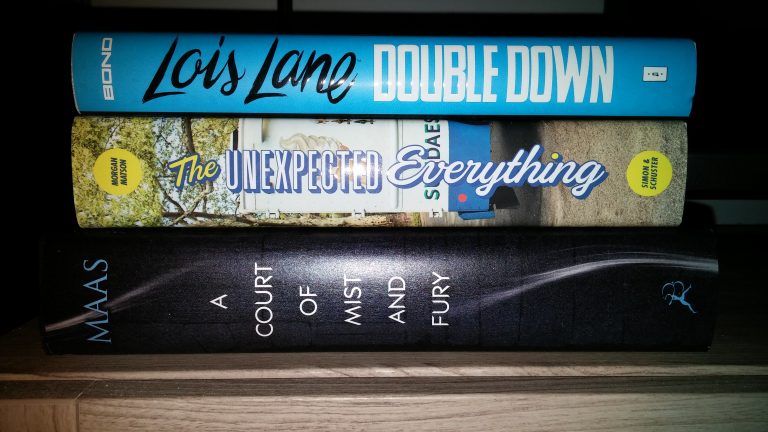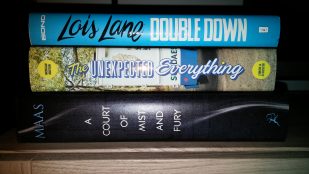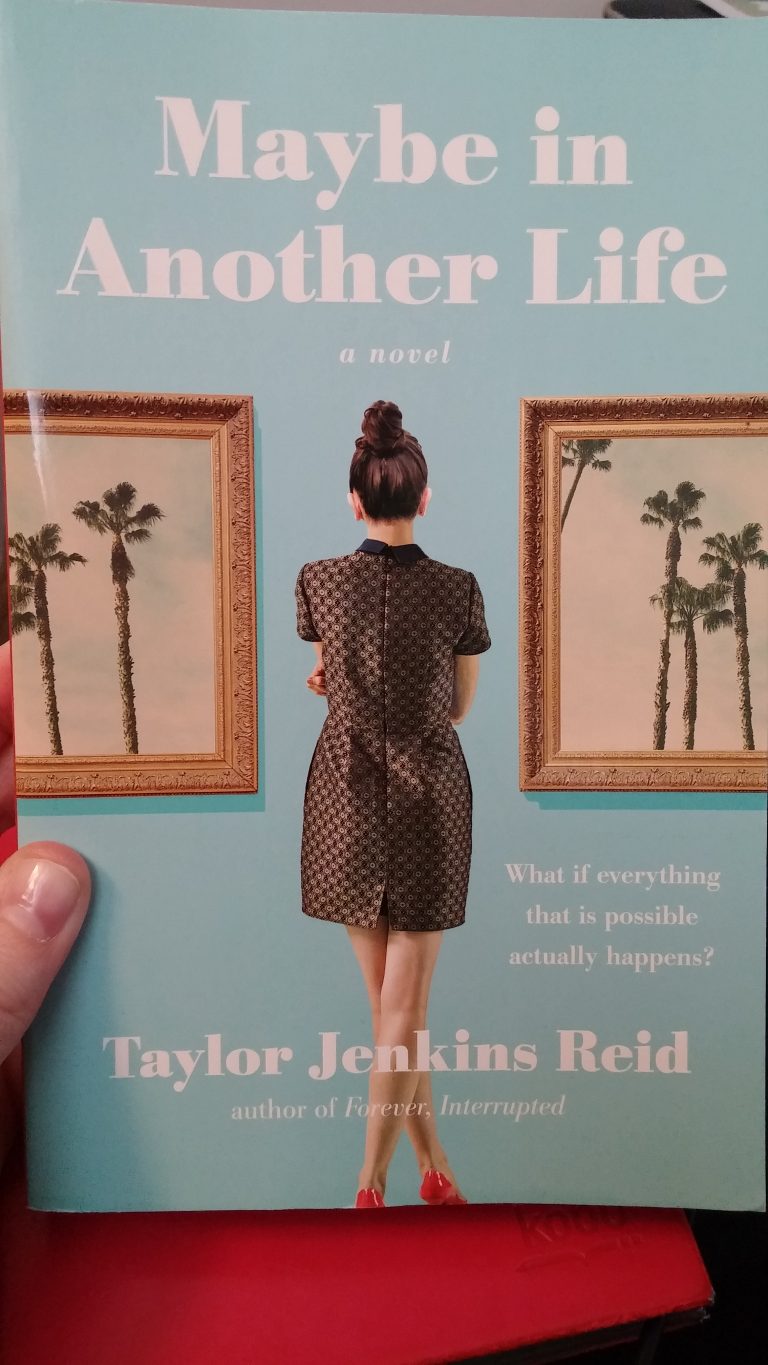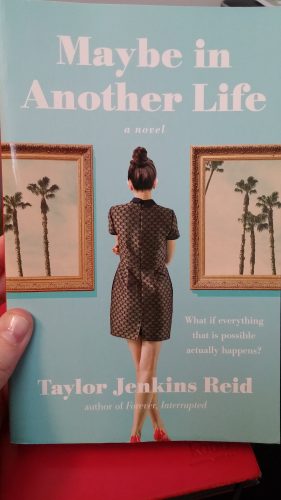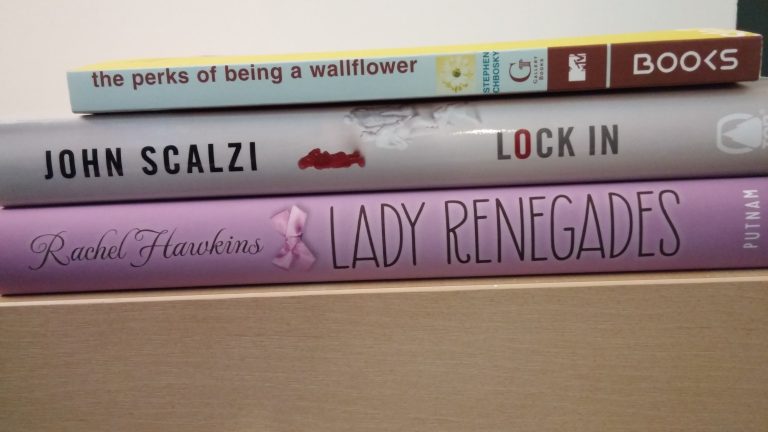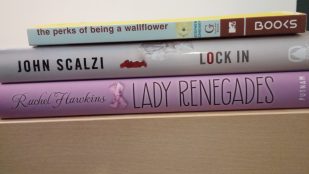 I also had some pre-orders show up, as well as some books I purchased online for really good prices:
Double Down, by Gwenda Bond;
The Unexpected Everything;
A Court of Mist and Fury, by Sarah J. Maas;
Maybe in Another Life, by Taylor Jenkins Reid (I have not read any of her books but keep hearing that they're all so great);
The Perks of Being a Wallflower, by Stephen Chbosky;
Lock In, by John Scalzi;
Lady Renegades, by Rachel Hawkins; and
Wilde Lake, by Laura Lippman (e-book).
So. I have had a super amazing book week. I kind of can't believe how much bookish goodness happened to me!
Now I just need to take like a three week vacation so I can read read read all the books!
I finished reading two books this week: My Best Friend's Exorcism, by Grady Hendrix (ARC), and The May Queen Murders, by Sarah Jude (ARC).
Currently, I'm still reading Janet B. Taylor's Into the Dim, and I've also started reading Meg Medina's Burn Baby Burn.
Last week I posted my reviews of Kara Thomas's The Darkest Corners, and Robin Wasserman's Girls on Fire. I enjoyed both books!
Coming up this week on the blog, I'll have my reviews of The May Queen Murders and Into the Dim.
That's it for me. I think I'm still recovering from all of this bookish excitement! Happy Mother's Day, and happy reading!
Related Posts