Week In Review
May 31 – June 12
Oh boy, it's been a while since I've done one of these! Life has been very busy lately I guess! I was out in the nature, face to face with animals; I had a great visit with my mom; and we've hosted lots of barbecue nights on our patio (although it's been cold and rainy here the last couple of days – not very June-like weather at all!).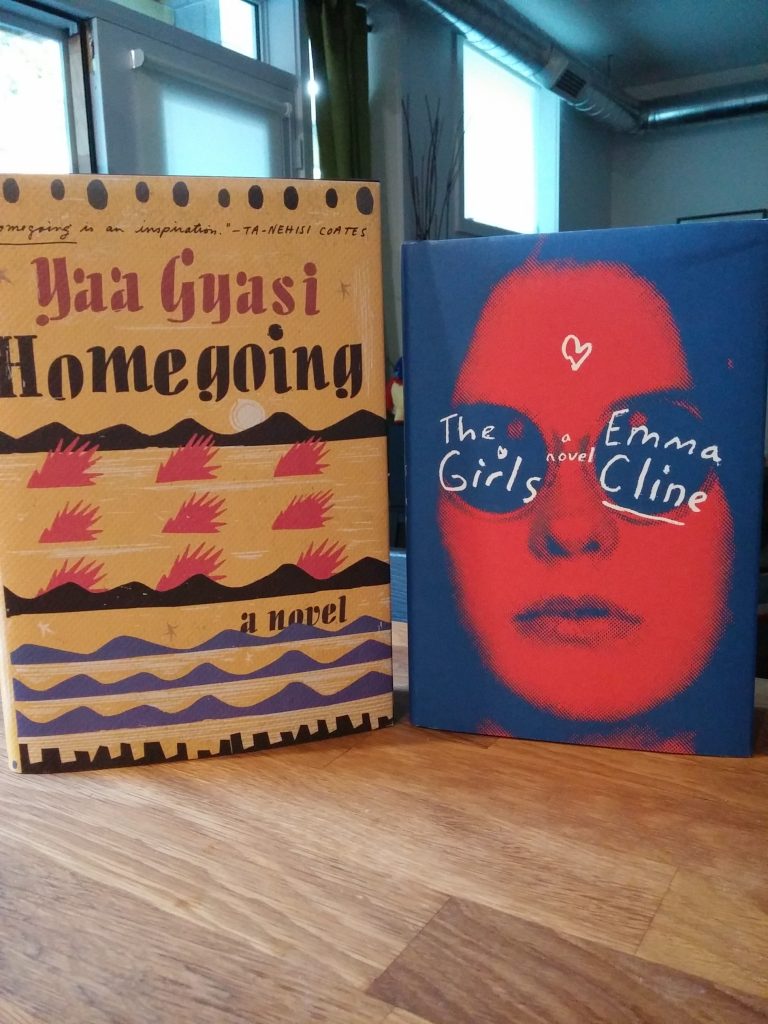 Some exciting book mail these past couple of weeks: I received finished copies of Homegoing by Yaa Gyasi and The Girls by Emma Cline. Homegoing was a surprise from Penguin Random House Canada and Chapters/Indigo. I've heard excellent things! And The Girls was one I requested from PRH Canada and can't wait to read!
I also received a finished copy of All the Feels by Danika Stone, from Raincoast Books. I'm participating in the blog tour, so look for that post at the end of the week! I'm reading that one now and really really enjoying it!
I also received an e-ARC of Robin Talley's As I Descended, via Edelweiss (thank you HarperTeen!).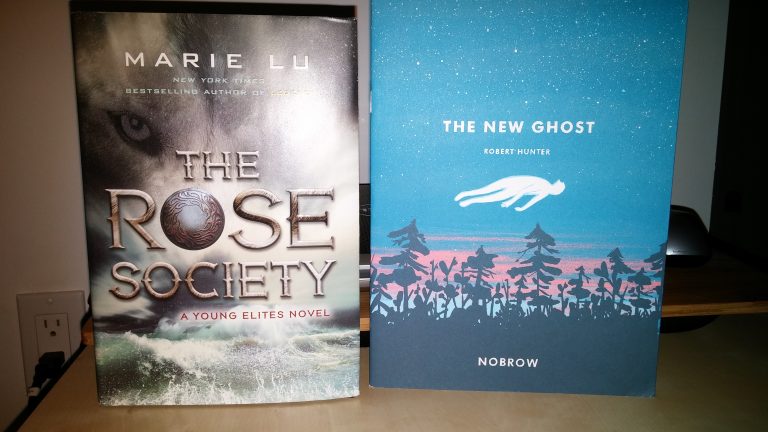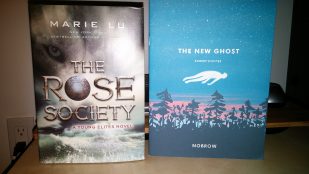 I used a birthday gift card to purchase Marie Lu's The Rose Society, and this little graphic novel, The New Ghost, by Robert Hunter.
I also purchased an e-book, using the last of a Kobo gift card: Tumbling, by Caela Carter (yay gymnastics YA! This sounds so good!).
I read a lot of books the past couple of weeks:
Into the Dim, by Janet B. Taylor (finally finished!);
Red Velvet Cupcake Murder, by Joanne Fluke;
How to Disappear, by Ann Stampler (ARC);
Beware That Girl, by Teresa Toten;
Even in Paradise, by Chelsey Philpot (ARC);
Down With the Shine, by Kate Karyus Quinn (e-ARC); and
All the Missing Girls, by Megan Miranda (e-ARC).
I've also managed to write and schedule reviews for most of those books already, so yay me!
As for current reads, I'm getting into All the Feels, and have also just started to read Megan Abbott's The End of Everything. I own three of her books but haven't read any of them, so I decided that had to change!
So far this month, I've posted my reviews of:
Exit, Pursued by a Bear, by E.K. Johnston;
A Murder in Time, by Julie McElwain; and
Into the Dim, by Janet B. Taylor.
Coming up this week is my review of Down With the Shine, and my post for the All the Feels blog tour, featuring a guest post by author Danika Stone and a giveaway.
That's it for me! I have to go out into this unfortunate weather to run some errands, and then I want to curl up with a Diet Coke and a book for the rest of the afternoon! Happy reading!
Related Posts