Week In Review
April 3 – 9
It's been a while since I posted one of these! In that time, I've done a decent amount of reading, changed jobs, and baseball season has officially started!
There are lots of books to to share: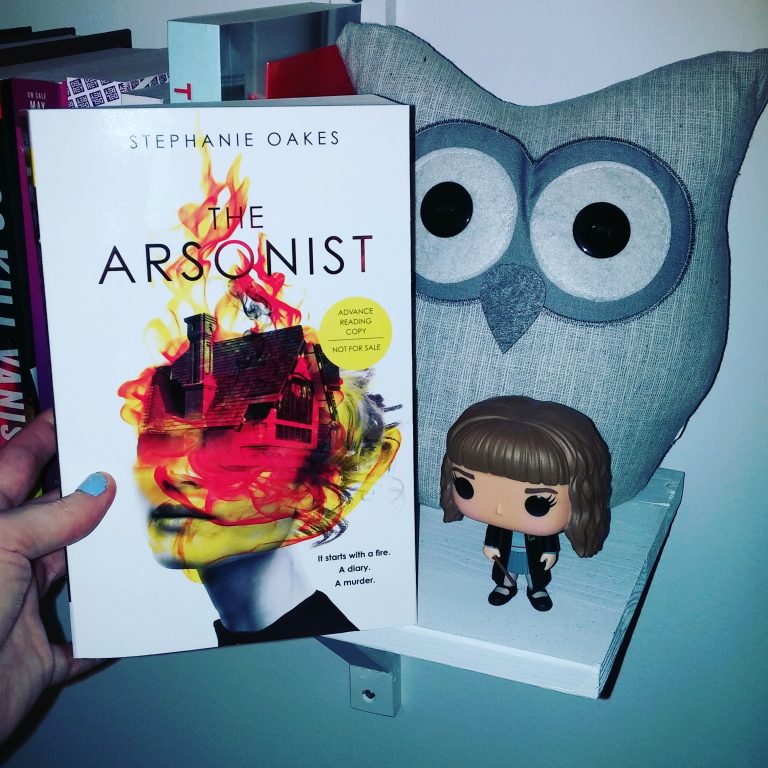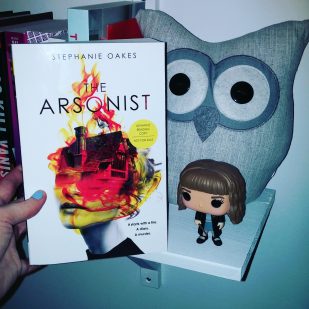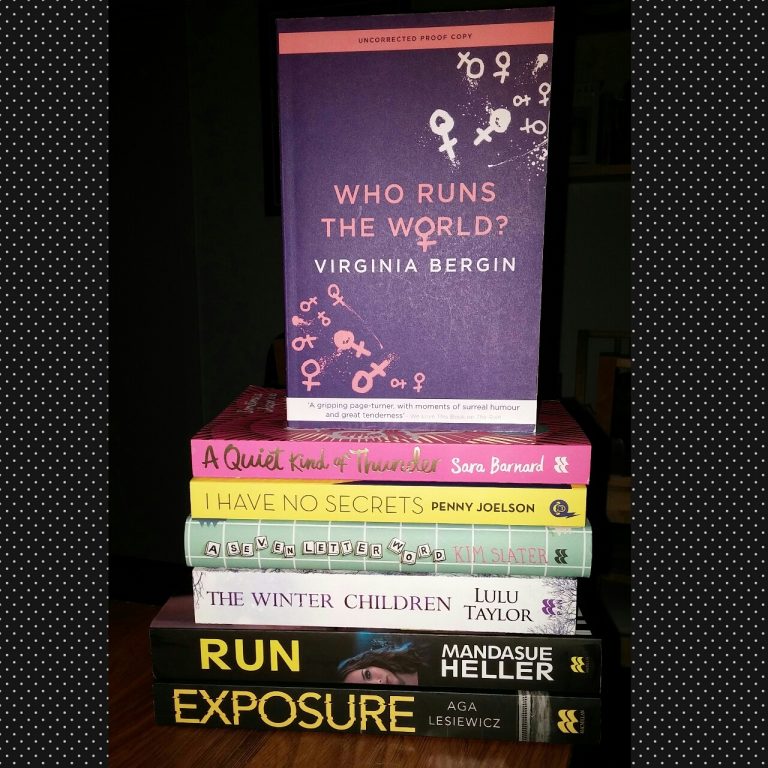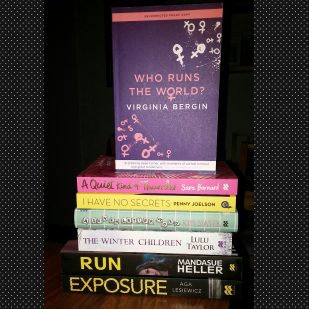 The Arsonist, Stephanie Oakes (I received this ARC at book club);
A box of of ARCs arrived from PGC Books:
Who Runs the World, Virginia Bergin;
A Quiet Kind of Thunder, Sara Barnard;
I Have No Secrets, Penny Joelson;
A Seven-Letter Word, Kim Slater;
The Winter Children, Lulu Taylor;
Run, Mandasue Heller; and
Exposure, Aga Lesiewicz.
I also received some e-ARCs via Edelweiss:
Get It Together, Delilah!, Erin Gough;
Retribution Rails, Erin Bowman;
Such a Good Girl, Amanda K. Morgan; and
The Last Magician, Lisa Maxwell.
I also had some gift cards and put them to good use over the past few weeks: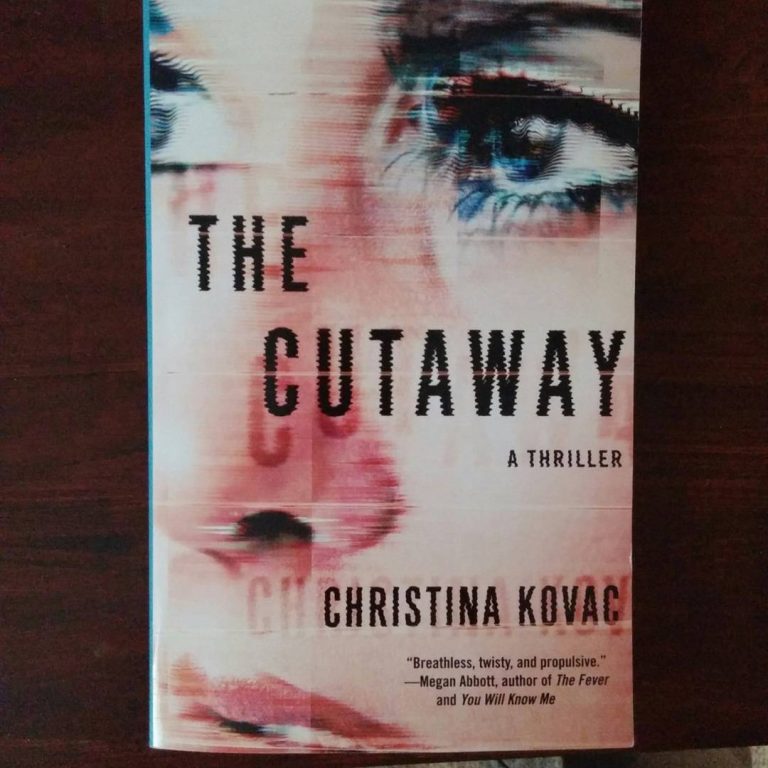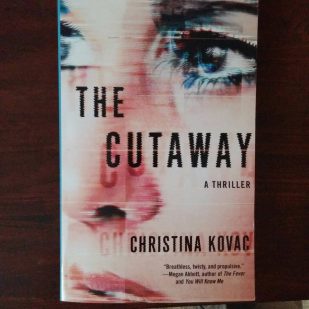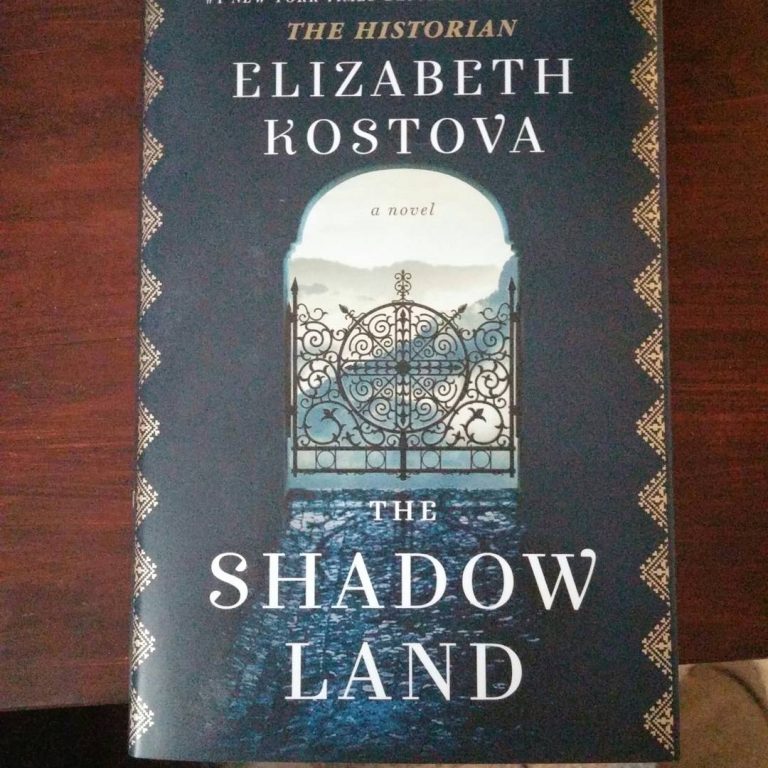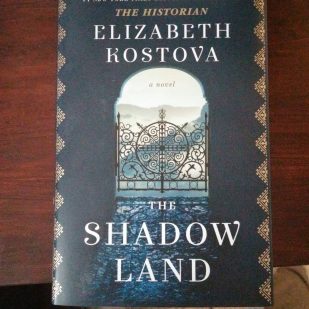 The Cutaway, Cristina Kovac;
The Shadow Land, Elizabeth Kostova;
Men Explain Things to Me and The Mother of All Questions, Rebecca Solnit;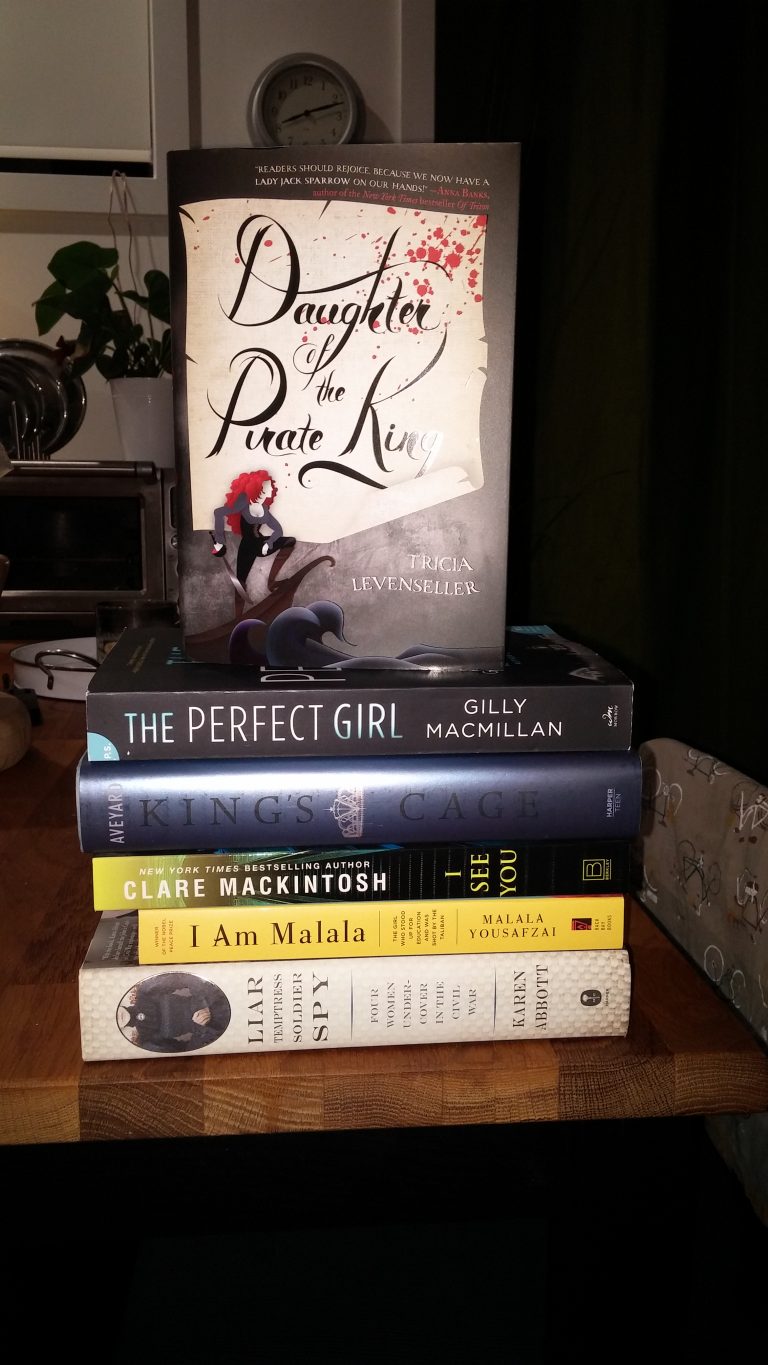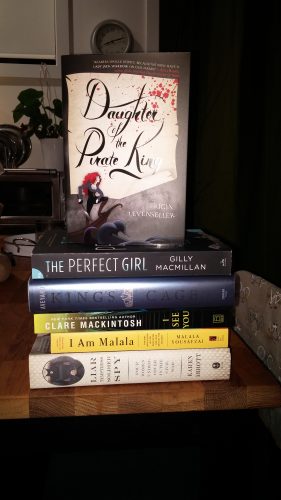 Daughter of the Pirate King, Tricia Levenseller;
The Perfect Girl, Gilly MacMillan;
King's Cage, Victoria Aveyard;
I See You, Clare MacKintosh;
I Am Malala, Malala Yousafzi and Christina Lamb; and
Liar, Temptress, Soldier, Spy, Karen Abbott.
I've also finished a bunch of books since my last WiR post:
Dead Letters, Caite Dolan-Leach;
We Are Okay, Nina LaCour;
The House at Midnight, Lucie Whitehouse;
Wanderlost, Jen Malone;
Bad Blood, Jennifer Lynn Barnes;
Hygge: The Danish Art of Happiness, Marie Tourell Soderberg;
The Love Interest, Cale Dietrich;
Big Little Lies, Liane Moriarty; and
Romancing the Throne, Nadine Jolie Courtney.
I also finished reading The Cutaway. That brings me to 38 books read so far this year, which is not as many as I would have liked, but I also spent a lot of time last month watching Buffy and Angel on Netflix instead of reading, and I have no regrets about that!
Currently, I'm reading Laura Ruby's The Shadow Cipher, which is a fun read so far!
And now that the weather is finally warming up here, I'm off to read a bit more and then get out for a walk in the sunshine! Happy Sunday!
Related Posts